Feminists for Life listens to women's reflections on the impact of abortion. To that end, we have provided a forum for them to share their personal stories in our magazine, The American Feminist®. Please click on the links below to read the voices of women who mourn.
If you or someone you love has experienced the personal tragedy of abortion and you are looking for help, please click on the links below for more information.
Silent No More Awareness Campaign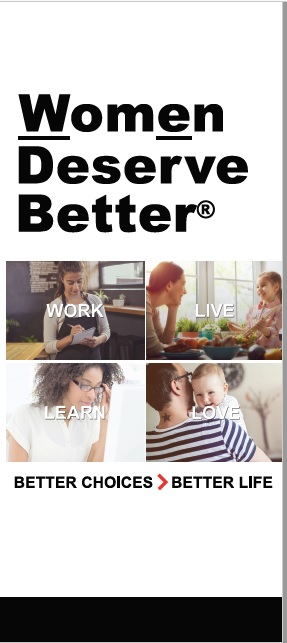 WomenDeserveBetter.com is our online resource for women in need. Help a woman Work, Learn, Live, and Love better throughout her adult life. Share this valuable resource in your community; in your workplace; on campus with service providers; and at women's and pregnancy resource centers, health providers offices, pharmacies, and elsewhere!
Sold in packs of 25 brochures. Order here!