You are invited to attend the upcoming virtual conference, Vita et Veritas, hosted by Choose Life at Yale (CLAY). FFL President Serrin M. Foster will open and close the event! Her plenary closing address is at 2:15 p.m. on Saturday, October 16, and will be a variation on her landmark speech, "The Feminist Case Against Abortion: Yesterday, Today, & Tomorrow."
It is free, and we encourage you to register now.
We also have a number of other upcoming events in Virginia and Washington D.C.
On Wednesday, October 13, FFL Speaker Joyce McCauley-Benner will present "Slaves Among Us: Sex Trafficking in the U.S." at the Catholic University of America, in Washington D.C.
Then on Thursday, October 14, Serrin will return to the University of Mary Washington, in Fredericksburg, VA, to present "The Feminist Case Against Abortion."
On Friday, October 15, Serrin will welcome attendees to the virtual conference at Yale University, before her speech on Saturday.
On Tuesday, October 26, Serrin returns to Georgetown University to moderate the 26th Annual Pregnancy and Parenting Forum℠.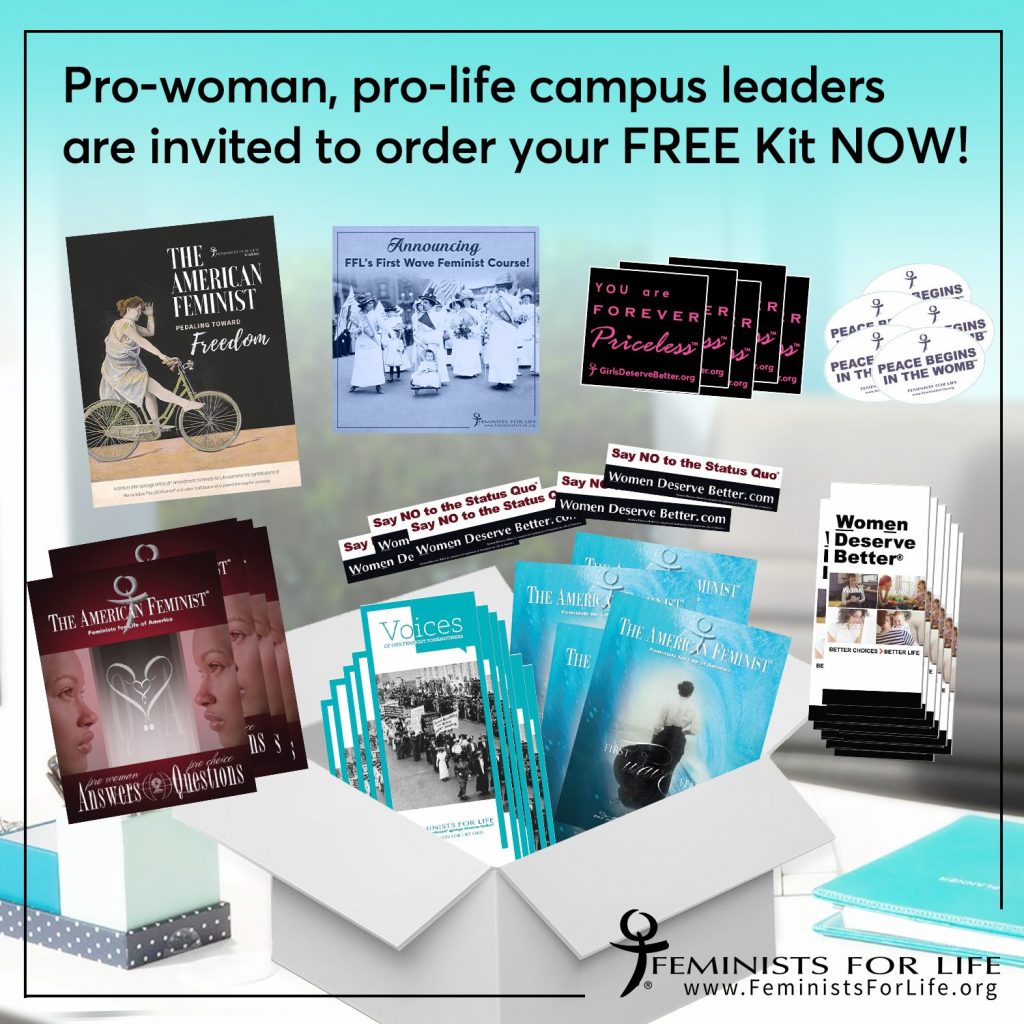 Please contact me if you are also interested in a FREE kit for your pro-life high school or college group or FFL Speakers (costs vary). If you wish to host an FFL Pregnancy and Parenting Forum, we have moderators and can do that virtually or in person.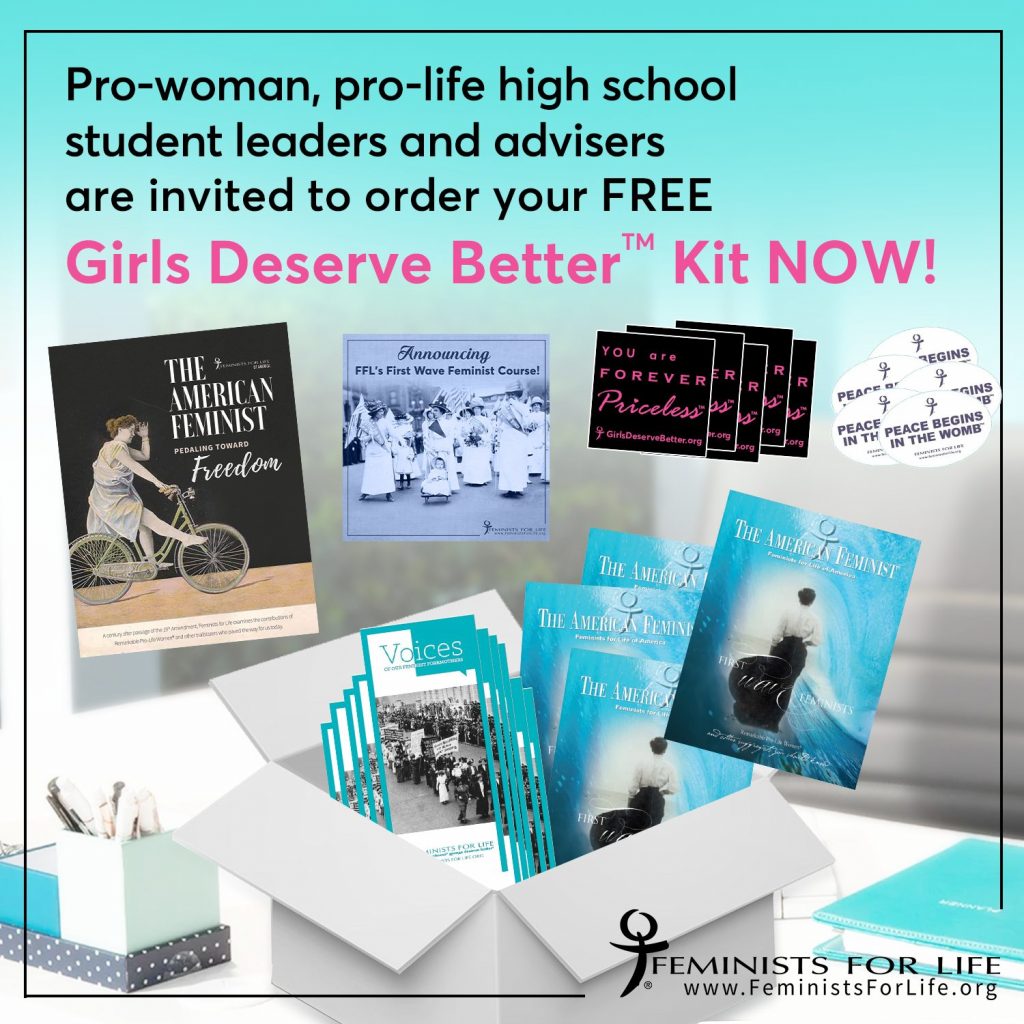 In addition to attending any of the events above, we really need your tax-deductible donation to cover the cost of these kits. Reaching the next generation is our priority. I believe it is yours. Thank you.

Because women — and girls — deserve better,
Damian J. Geminder
Editor
Feminists for Life of America
P.S. We are also preplanning for the March for Life, in Washington D.C., on Friday, January 21,and the Walk for Life West Coast, in San Francisco, CA, on Saturday, January 22. Please make plans to come and let me know if you can attend either event. If you are attending another local event, we can provide free placards. You just cover the price of packaging, shipping, and handling. Learn more here! Thank you.