Joyce McCauley-Benner presents "Slaves Among Us: Sex Trafficking in the U.S." and "Victory Over Violence," her personal story. For the past 20-plus years, Joyce has worked as an advocate for vulnerable populations, including sex trafficking victims, domestic violence victims, and low-income families. While working with those populations, she was a case manager, researcher, and legal advocate. Joyce weaves her personal story of pregnancy after rape along with experiences from her advocacy efforts to help audiences understand the powerful connection between the exploitation of women and the exploitation of abortion. As a pro-life feminist, Joyce has also worked as a racial justice facilitator and community organizer, and currently oversees a utility assistance program for low-income families in addition to her pro-life feminist work. She is a frequent contributor to FFL's magazine, The American Feminist, and has addressed poverty, violence, and exploitation during her presentations on campus, on Capitol Hill, and at international conferences
Hear what they're saying about "Victory over Violence"

"Our experience hosting Joyce was excellent; she was able to teach both pro-life and pro-choice people new perspectives surrounding abortion and sexual abuse. Her personal story was extremely powerful, and her remarks on abortion and abuse of women were incomparable. We believe every campus should host an FFL Speaker; they are a wonderful way to bridge the gap between pro-life and pro-choice students."
—Haley Theis, Georgia Tech, Atlanta, GA (February 2020)
"Your appearance at the rally achieved what we wanted our followers to know. Our supporters were introduced to the important work and message of Feminists for Life: Women deserve better than abortion, and alleviating her need for an abortion ought to be a priority of pro-lifers. You did more than eloquently deliver the message of Feminists for Life. You exemplify what you advocate."
—Kent Pruett, Shelby County, Tennessee, Stand for Life Rally (January 2020)
"Host an FFL Speaker! They are really inspiring and focus on their message of women deserve better! They create less drama and protest on campus, and instead develop an atmosphere of kindness and education of pro-life feminism."
—Megan Hope Lowrie, Gonzaga University (October 2019)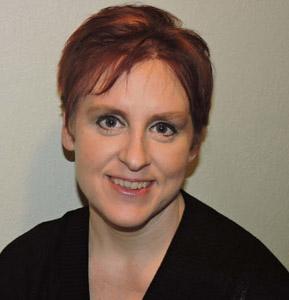 "Our Boots on the Ground [Conference] evaluation was rated with numbers, and Joyce had some of the highest ratings, for sure. She was most people's favorite. I think it helped to have her kind of talk be the very last talk, because her message is so hopeful."
—Veronica Arnold Smither, Boots on the Ground Conference, University of Texas at Austin (January 2017)
"Sometimes, it's hard to be both pro-life and pro-women. I think it was important for people to understand how we can be both."
—Emily Lambert, St. Mary's College, Notre Dame, IN (November 2016)
"The lecture helped us solidify our pro-life community here, as well as providing a space for people from all sides of the [abortion] issue to have civil dialogue about it."
—Caroline Priore, St. Olaf College, MN (September 2016)
Hear what they're saying about "Slaves Among Us: Sex Trafficking in the U.S."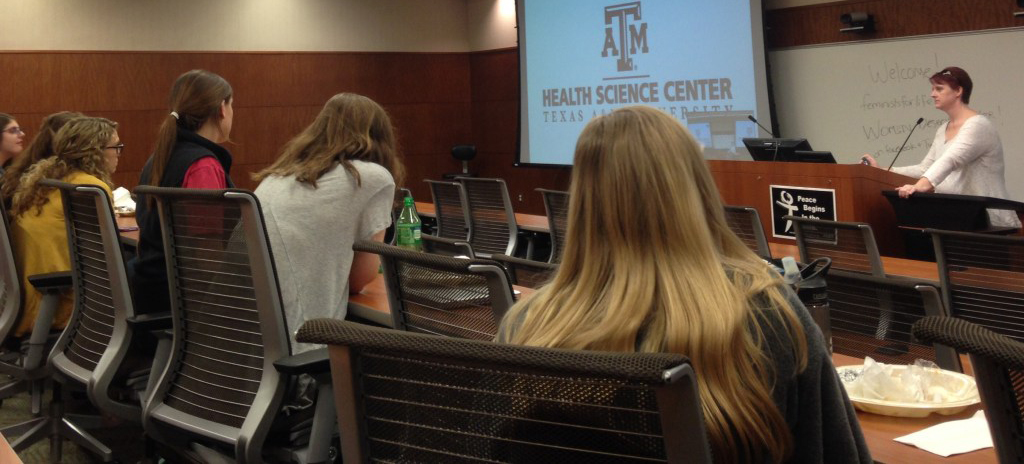 "Joyce's lecture brought awareness of sex trafficking to our attendees, who may not have known much prior to her talk. Her talk received high scores on attendee feedback about the conference." —Rachel Bush, Boots on the Ground Conference, Austin, TX (January 2022)
"It was a wonderful presentation. Viewers commented on the value of the information presented. Joyce is honest about her own story and confident in speaking on the difficult topic of sex trafficking."
—Christine Grimmett, Heartbeat International Academy, Virtual Seminar (March 2021)
"I received all positive feedback. People who don't call themselves 'pro-life' were moved by Joyce's talk and expressed further interest in being pro-life. Many people told me they would watch the lecture online. Joyce (and FFL in general) appeals to people who are not of traditionally religious backgrounds, and who relate to elements of Joyce's story. Joyce was a powerful speaker. It was clear she knows her stuff and greatly impressed the audience. She also handled questions very well. FFL Speakers are a powerful witness to what it means to be pro-life, without being trapped in a religious or partisan hole. FFL speakers are also knowledgeable, kind, and generous."
—Grace Berning, Summer 2020 FFL Intern & PC for Life President, Providence College, Providence, RI (October 2020)
"The sex trafficking talk was EXCELLENT…. It's really great to have a feminist speak about respect life issues because it draws both pro-life and pro-choice students in…. I liked most the fact that pro-choice students who attended got to listen to a real feminist who is also pro-life!"
—Frances Dijeh, Texas Tech University (January 2017)
Praise for Joyce's work as an FFL Pregnancy and Parenting Resource Forum(SM) Moderator:
Joyce was such a calming presence and was able to smoothly tie in her own experiences to the discussion. Many thanks to her for coming out under the unusual circumstances (i.e. COVID-19 pandemic) and dealing so very professionally with the chaos that ensued when the school closed during our event.
—Annemarie Arnold, Boston College (March 2020)
Preview Joyce's lecture here
Preview an audio recording of Joyce.
Click here to see a historical list of where our speakers have spoken.