As part of our efforts to reach those girls and young women being targeted by predators, including traffickers, statutory rapists, abusive boyfriends, and Planned Parenthood and other abortion advocates, we are excited to announce our all-new Girls Deserve Better merch line! Check out the items below to consider gifting to your daughter, granddaughter, niece, goddaughter, or any other Forever Priceless℠ teen or young woman in your life — or treat yourself!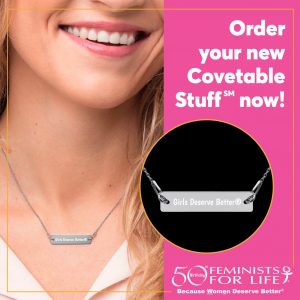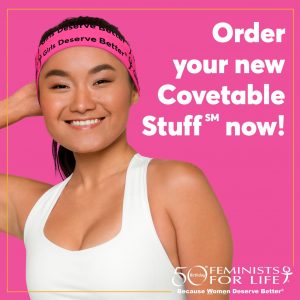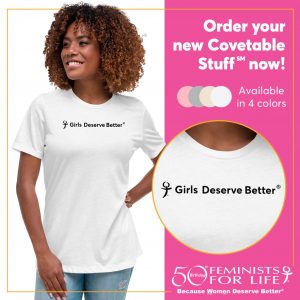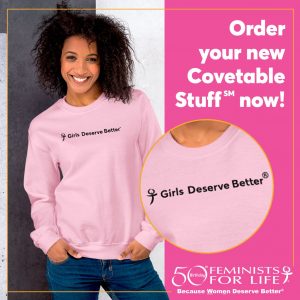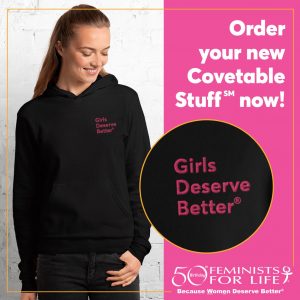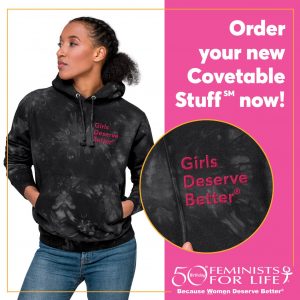 Email us at info@feministsforlife.org to order your school kit today!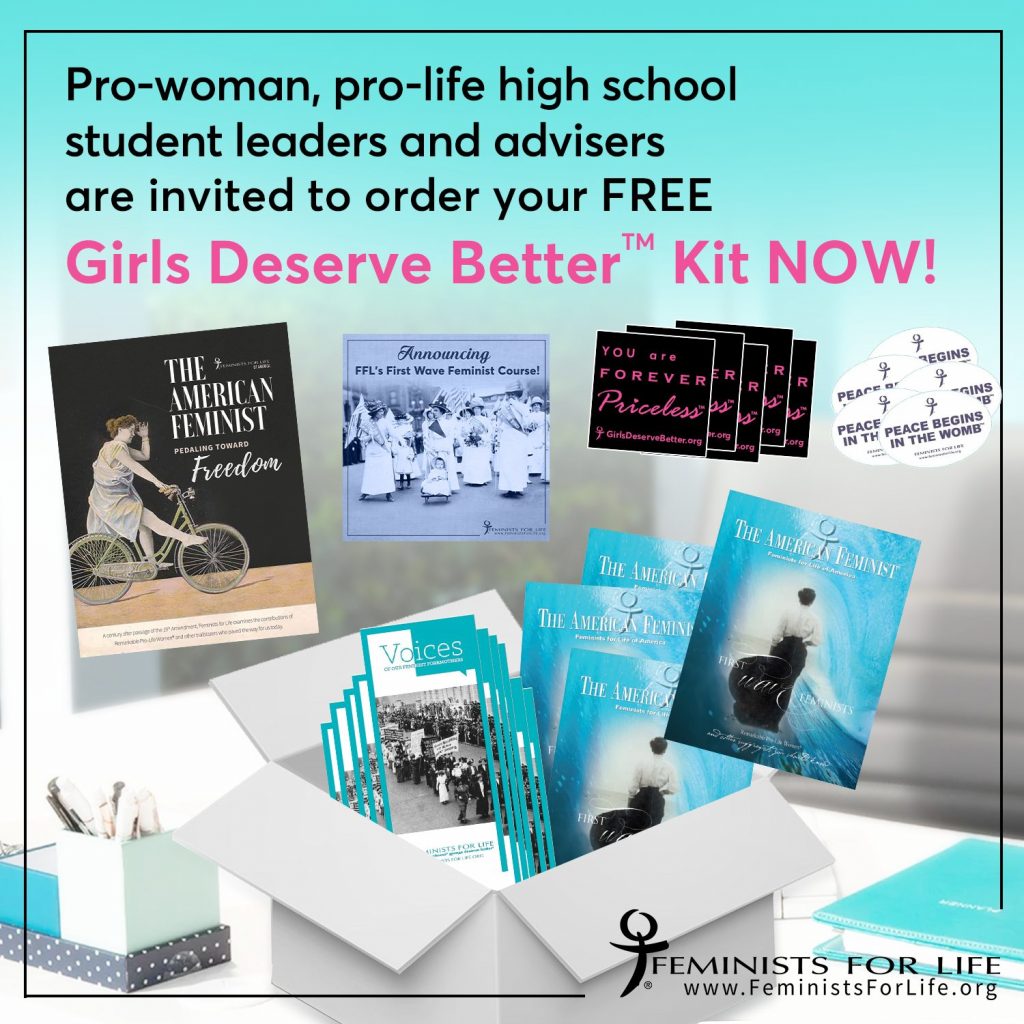 In addition to the physical materials pictured above, you have access to online supplemental materials, including FFL's First Wave Feminist History Course and Quiz. Look for an announcement as we are expanding this popular program before Women's History Month in March!!
Finally, check out and share our new video with those who need to "KNOW YOUR WORTH." This foundational nonpartisan, nonsectarian video gives teens and collegians — and frankly all of us — the basics and proves once and for all that each of us is "Forever PRICELESS." It is great for club meetings, class instructors, teachers, and family discussions.
On behalf of every girl, teen, and young woman we serve, I thank you for your continued support.

Because women — and girls — deserve better,
Serrin M. Foster
President
Feminists for Life of America
Editor-in-Chief
Women Deserve Better
& The American Feminist