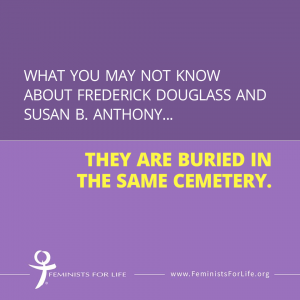 As Feminists for Life, we have long celebrated the legacies of Susan B. Anthony and Frederick Douglass.
You may know from FFL's publications and social media that Anthony welcomed Douglass into her home in Rochester, New York. But the friends separated for a time when Douglass determined that black men should get the vote before women, resulting in a bitter response by fellow abolitionist and suffragist Anthony, who supported universal suffrage and felt betrayed. But after passage of the 14th and 15th Amendments, they reunited.
We have recalled Douglass' last day on Earth when, at a suffrage meeting in Washington D.C., the officers asked Anthony to escort Douglass to sit with them on the dais. It was an unparalleled and well-deserved honor. Later that night, The New York Times reported he collapsed and died in front of his second wife, Helen, at their home in Anacostia, a historic D.C. neighborhood. Upon hearing the news, Anthony was visibly shaken.
Sadly, neither Anthony nor Douglass lived long enough to witness passage of the 19th Amendment, whose Centennial we celebrate this year.
In death, they are still near one another, resting in the Mount Hope Cemetery in Rochester. Alongside Douglass is buried his first wife, Anna (who was reinterred after his death), and his second wife, Helen. "Their legacies live on, and we are determined to celebrate revolutionary efforts to expand human rights during very divisive times," said FFL President Serrin M. Foster.
Read more about our history in "Pedaling Toward Freedom," the latest issue of The American Feminist.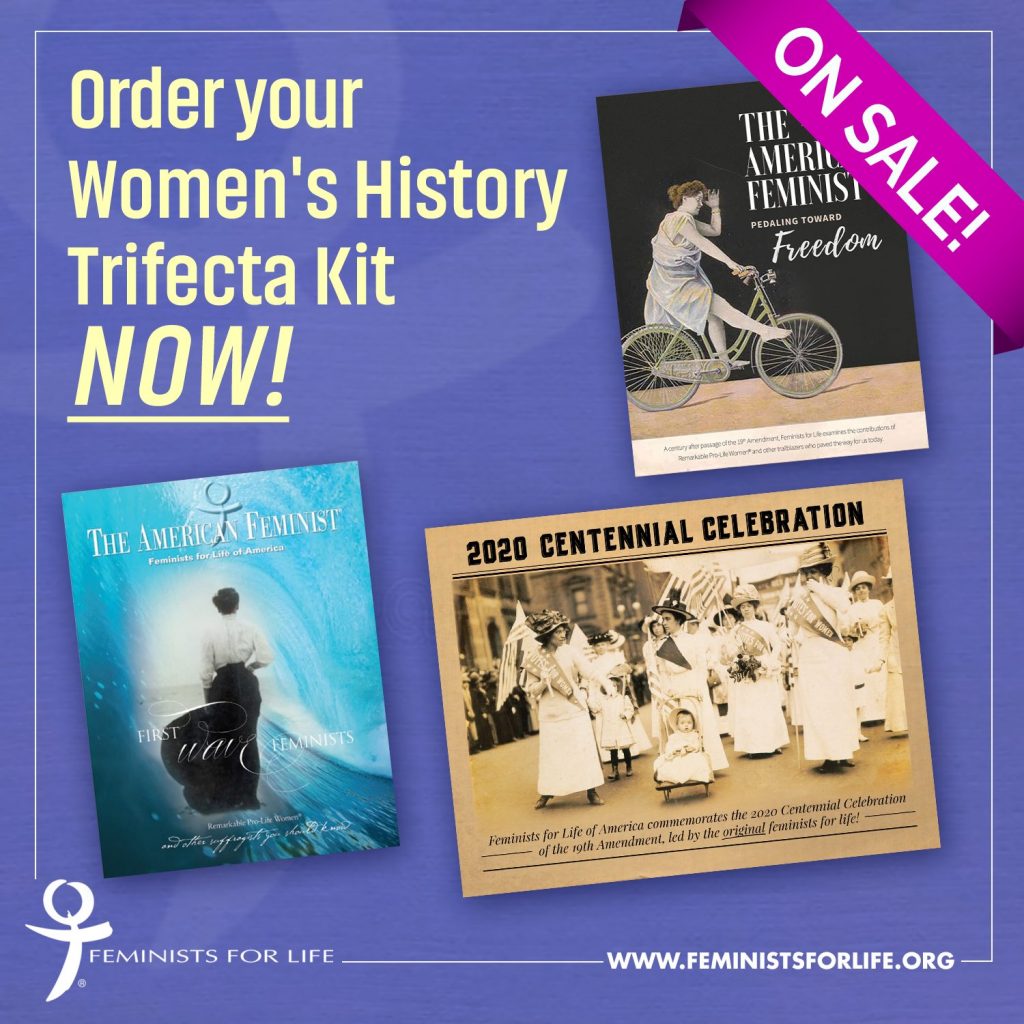 Consider including these historic sites on your bucket list:
And plan to attend Serrin's upcoming event in Seneca Falls, New York, for the Centennial Celebration!
Because women deserve better,
Damian J. Geminder
Communications Coordinator & Editor
Feminists for Life of America