Child Support: Know the Law, Know Your Rights
The best scenario is when both parents are happily raising their children together. Sadly, this is too often not the case, and women and children are driven into poverty. According to U.S. Census Bureau, approximately $12 billion is owed to custodial mothers.
The reasons are more complicated than at first glance, says FFL President Serrin Foster, who worked on the coalition which successfully advocated passage of the Enhanced Child Support Act of 1996. "Sometimes it is the mother who holds the child custody and refuses paternal support. Others have court orders but the father is incarcerated or out of work, making it impossible for her to collect. Then there are men who will simply jump state lines to escape their responsibilities."
"FFL first became involved in this issue when women repeatedly called the office about threats to withhold child support if they didn't have an abortion," Foster added.
"We joined a coalition to advocate stronger child support and became determined to educate pregnant women—and men—about their rights and responsibilities." Today that information is in FFL's brochure, "You Have Better Choices," which is also online at www.feministsforlife.org and FFL's website, www.womendeservebetter.com.
Women—including pregnant women—who find themselves concerned about raising children without the support of a father must know the law when it comes to their legal rights to monetary child support from an absent, divorced,
or separated father.
Regardless of age, employment, marital status, or financial situation, federal laws exist in the United States to ensure that women have access to financial support from absent or separated fathers. In the U.S., child support laws are in
place specifically to ensure that children have the right to financial support from both of their parents, whether the parents are separated, divorced, totally apart, or even when one of them is currently missing or unknown.
Child support payments are not due to children simply to help them survive with the bare necessities of food and clothes. Modern child support laws are in place to assist children in acquiring funds for quality of life needs ranging from medical care to post-secondary education savings. All 50 states are legally obligated to provide child support services for their citizens. Thanks to the Child Support Enforcement Act of 1996 advocated by Feminists for Life,
noncustodial parents are now prevented from jumping state lines to escape their responsibilities.
Each state uses a different financial model to configure amounts of payments due to children by non-custodial or absent parents. However, every state has the same goal in determining child support payments: to ensure that money
is being substantially provided to a child from a parent who does not have full custody and that both parents are contributing to the welfare of the child. Typically, though certain states can often allow for age extensions up to 21,
child support usually lasts at least up to the age of 18.
Certainly, it is important that women in need of this resource know the laws of their own state concerning child support; however, there are certain federal pieces of legislation that are effective for the entire nation. State laws exist throughout the country to ensure child support is accessed in various cases, even in cases w hen an absent father is bankrupt, incarcerated, out-of-state, and out-of-country. Several states have unique laws concerning modifying current child support cases, safeguards for women receiving from abusive fathers, age extensions for the child's reaching college age, and options for children with disabilities.
It is also important to note that women who place their children for adoption will not owe child support payments unless the adoption takes place after a due payment. In such a case, that payment will be owed and legal obligations will be severed.
Child Support Application Services Are Numerous, Local, And Readily Accessible
Obtaining child support is not always easy, and it is important to note that women who wish to secure this service know that there will be obstacles and difficulties along the way. There is often a lot of red tape and followup, phone calls, and difficulties in the process. Oftentimes, fathers can skip or miss payments and the steps taken in this process can be timely. It is important to remember that it is illegal for a man to threaten to withhold current child support for the refusal to have an abortion. No threat of refusal for one's commitment to the life of an unborn child can legally prevent the reception of child support. Remember, children are also not a bargaining chip for child support. Fathers have rights—as well as responsibilities—in this process; preventing a parent from seeing children or attempting to deny parental rights is not a proper form of recourse. Being able to self-advocate and believe in
one's personal abilities and empowerment is vital for the successful and appropriate acquisition of child support.
There can be a number of barriers for the successful acquisition of child support. However, there are a number of options that can be taken to do so to achieve this resource in a variety of circumstances, including when the father is missing, out of country, incarcerated, or bankrupt. Likewise, there are certain protections that can be put in place for the safety of the woman receiving child support, in terms of address protection, personal barriers, and court safeguards, in cases where violence has occurred. Some tips on the child support process in some of these circumstances will be examined further below.
Ideally, men will voluntarily accept paternity. The American Hospital Association has worked to ensure that all fathers are offered the opportunity to sign a form declaring their paternity at the hospital when the baby is born.
If the father is unwilling, however, the mother must take steps to document his paternity before applying for child support.
It is important to know some basics about the initial process for filing for child support. Local county social services offices offer support for the beginning of this application process. The internet also provides numerous national and state-by-state resources for this process. The U.S. Department of Human Services Office of Child Support Enforcement website alone offers a database
for each state and resources available within each state to help begin the child support application process. The U.S. Department of Human Services website also offers information concerning collecting child support from unique cases ranging from out-of-state issues to safety concerns for those applying. (www.acf.hhs.gov/css) Various cellular apps exist, many tailored to a particular
state, to assist in the child support payment process. Women who wish to apply for child support may want to have a family lawyer involved in the effort. Women who do not have access to a lawyer may want to consider applying for free legal assistance with social services.
Women should try to have as much evidence of the child's paternal parent available during the start of this process if the father is missing or unwilling to shoulder his responsibilities. Parent locator services can be implemented
in the circumstance of finding a missing father. Likewise, genetic tests can be used to ensure suspected identity of a father in question. In cases where the faith er's location is unknown, it is important to have as much information
on him as possible. Advisable documentation to acquire the successful location of a missing father can be his full name, last address, last employer, birth date, relative names and addresses, military records, and assets. It is
important to try to compile as much information as possible for the success of a locator service. Child support cases are ultimately settled in a court. However, it is necessary that women know they have a voice of their own and that they can safely self-advocate in important and challenging matters such as these. If a woman has a language barrier concern, she may want to consider asking for help in this regard during the start of her child support
application process. Regardless of whether or not legal counsel is available, women have a right to be their own voice of empowerment for their child and for themselves in this process.
Paternity tests are frequently mandated by a court for the successful confirmation of a suspected father in a child support case. However, paternity tests can be conducted privately, with a hospital or local paternity testing site. It is important to note that these private tests can often involve fees. However, there may be provisions for assistance. For example, according to the child support office of the state of Louisiana, "If either parent receives help from child support enforcement, the state pays for the test. The court may order the father to repay the cost of the paternity testing if paternity is established." It is important to ask about and be familiar with what financial assistance is available when conducting paternity testing privately. Many private companies can offer paternity testings for a variety of costs, and it is important to find one that is reputable and affordable. It is important to call, do research, and use the
supports available to secure this testing. Fathers who agree to paternity of children can submit a "declaration of paternity" form with the state, which can be found online or through social services, to officially declare themselves voluntarily as fathers to children.
Many women may have concerns about the process of receiving child support due to anxiety over contacting the father. Any apprehensions about having to face an abusive father in court should be brought up initially in the child
support application. You can also request address security, have your case flagged with a family violence indicator for your privacy, and create legal safeguards for your physical and emotional well-being. While states have
different individual laws, knowing that you have a right to safety in the child support application process is of tantamount importance.
Mothers have the right to try to secure financial aid from the fathers of their children even in difficult situations. For example, according to MassLegalHelp, non-custodial parents in the state of Massachusetts who are incarcerated can still be examined for child support payments by investigation of items such as stocks, rental income, real estate, social benefits, and other forms of revenue. In another example, the Office of Child Support Enforcement lists 26 countries
and Canadian provinces in which child support cases can be conducted for non-custodial parents outside of the U.S. owing child support. Additionally, it recommends that in cases in which the non-custodial parent resides outside of these specified countries and provinces, that state laws can be inspected to see whether foreign reciprocity can be made with the non-custodial parent through the laws of the individual state. The National Conference of State Legislators (www.ncsl.org) lists a number of state-by-state laws concerning age extensions for child support in cases where the child is disabled. Remember, laws are always being updated, and some resources may not be singularly exhaustive in providing details on particular aspects of this process. Young mothers deserve our support, and it is important that they too know that the services of child support do not need to be altogether abandoned due to severity of circumstances.
Looking Forward
It is important to note that both parents, custodial and noncustodial, have rights in the child support payment process. Women and men need to know the laws of their own states concerning the acquisition process of child
support. Single mothers are not in this situation alone. The National Child Support hotline has its own website with available toll-free number for advice on questions and concerns about this process (nationalchildsupport.com). Women deserve better than feeling constrained to make drastic choices due to a fear of financial support not being in place for them. This is especially true of poor and low-income women who seek abortions (75 percent) and who already have dependents and become pregnant again and seek abortions (59 percent) largely due to financial issues. Abortion will not bring more money to your home; it will not provide resources. It may seem like a long road ahead, and there may be hang-ups and disappointments, but self-advocacy and the acknowledgment of rights to and resources for child support can pave the way for a happier future for a new mother and that of her unborn child. "Ideally, fathers will increasingly be honored and supported, too, and fewer men will choose to rob themselves of the joy of having their children in their lives," Foster concluded.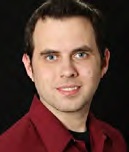 Eric Hollenbeck is a graduate of Stockton College with a bachelor's degree in teacher education. He has worked with Catholic Charities in the Diocese of Trenton and has experience teaching high school students. Eric enjoys acting, the performing arts and classical literature, and volunteering as a writer for Feminists for Life. He is proud to be both passionately pro-life and pro-women's rights.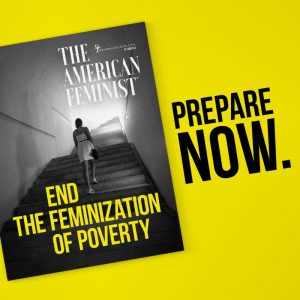 For more articles like this, puchase this issue of The American Feminist here!
What else will you find in End the Feminization of Poverty?
Introduction- Serrin M. Foster
A Rich Life- Joyce McCauley-Benner
Educating Mothers for Success- Madeline Davin
Workplace Challenges and Solutions- Cheryl Blake
Dads Make the Difference of a Lifetime- Eric Hollenbeck
Child Care: Essential Support on Campus and at Work- Sharon Serratore
Overcoming Poverty of Spirit- Sarah E. Hinze
We Remember: Nat Hentoff- Damian J. Geminder
In Memoriam: Lisa Toscani- Serrin M. Foster