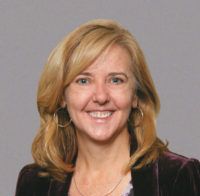 Earlier this month, The New York Times ran a Mother's Day feature, "Pregnant in a Pandemic? These 5 Mothers of Newborns Have Advice."We wanted to bring in medical expertise, so we once again called upon American Association of Pro-Life Obstetricians and Gynecologists board member Dr. Ingrid Skop, an OB-GYN who has practiced in San Antonio for more than 25 years. You can read her insights below in our exclusive interview.—Serrin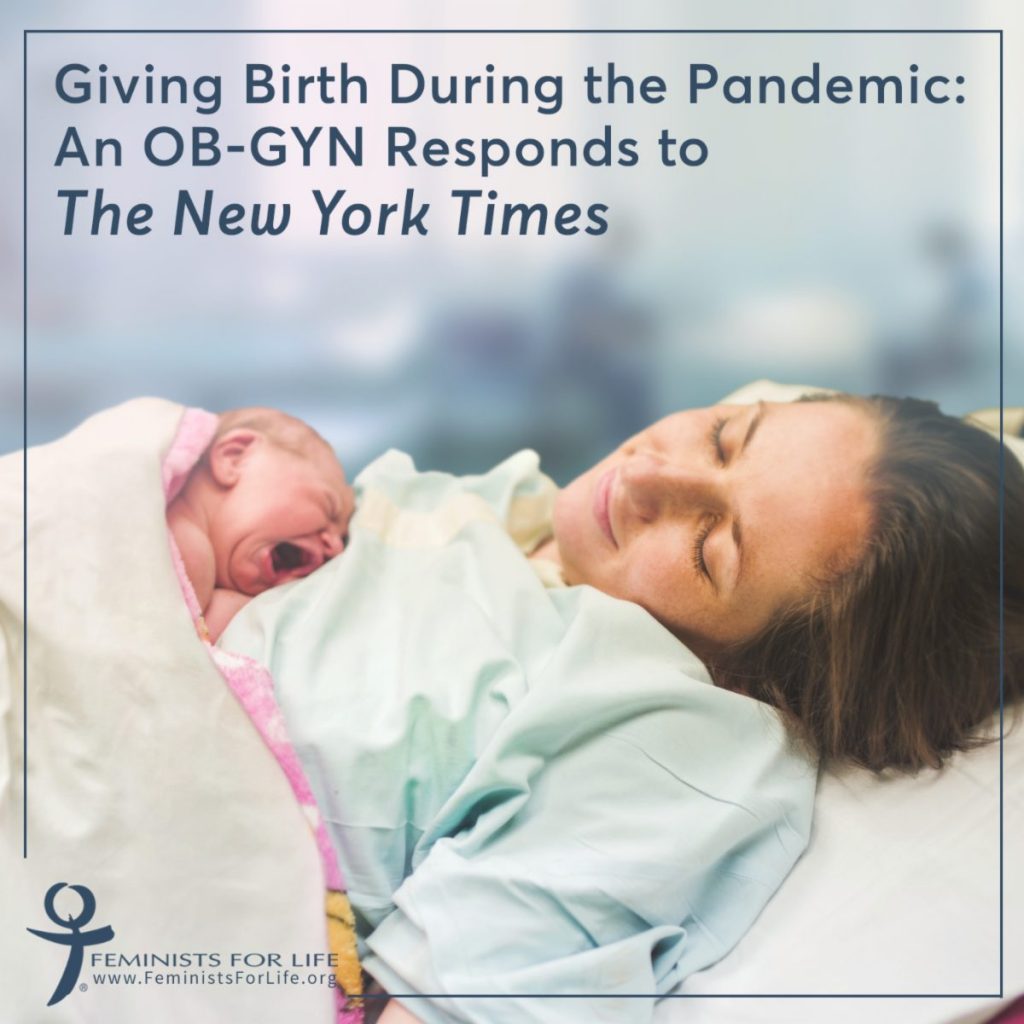 This article is a little pessimistic, and there are some errors involved. 
Home birth is usually safe for a low-risk mother, but unfortunately, catastrophic complications can occur quickly in any labor, and there is a small chance that such a complication could occur during a home birth that would result in death to the mother or the child due to inability to access emergency services, such as a C-section or blood transfusion, quickly enough.
To date, there have been no deaths of pregnant women due to COVID-19 in the U.S., so switching from a planned hospital birth to a home birth is not warranted to reduce the risk of maternal mortality.
A recent small study of COVID-19 infected women giving birth in a Northwestern Medical Center hospital found evidence of damage to the placenta in 16 women. Fortunately, none of the babies born at term seemed to suffer adverse effects, but the study highlights the need for additional monitoring of pregnant women who are ill with this infection. The placental injuries consisted of evidence of insufficient blood flow and blood clots in the vessels.
Notably, non-pregnant people who have become seriously ill with COVID-19 have also demonstrated a higher than expected incidence of abnormal blood clotting. While there is no substantial evidence for viral transmission across the placenta from mother to child or birth defects, this study reminds us that women affected by COVID-19 should be followed closely by high-risk obstetric specialists with continuous monitoring in labor. They should not take their chances by choosing a home birth.
Unfortunately, due to the potential risks of this illness, pregnant women are being asked to limit hospital visitors, although a support person is still allowed in almost all situations. I have delivered many babies recently to a chorus of family members on FaceTime or Zoom. Obviously, this is not the optimal situation, but it is a safe response in these difficult times. Families are resilient, and most are happy to be slightly inconvenienced in order to optimize the health of their family member and her new baby. 
Specifically addressing errors in the article:
1. Emily was worried that she would automatically be given a C-section when her contractions "ran out." Had she been transported to the hospital, as long as she and the baby were not in distress, the obstetrician would have first evaluated for strength of contractions. If inadequate, Pitocin would be offered, and contraction strength objectively monitored. Only if no cervical change occurred during a specified time (usually two to four hours) of adequate contractions would a C-section be recommended. Also, there is no reason she should be worried that carrying laundry will cause a hemorrhage, or that failing to do laundry will cause an infection in her baby. She is correct, however, in noting the silver lining: Working from home is allowing many new mothers (and fathers) to have extended time with their newborn babies.
2. Danielle states that her doctor recommended a C-section as more optimal so that all of the doctors could be there. She did not give additional information about whether there were any other complicating factors, but in the absence of any other factors, her doctor had no reason to recommend a C-section. C-sections are being performed only for standard obstetric indications during the COVID crisis.
3. Additionally, Lindsey stated her doctor recommended induction due to the crisis. The only indication for induction in this situation is the unverifiable fear that there might be more cases of COVID-19 in the hospital at a later date should she wait.
4. Several of the women expressed fear and anxiety about the COVID crisis. Although these are unprecedented times in the midst of an unpredictable pandemic, women should acknowledge the reality that motherhood is always associated with the potential for anxiety, because now you care so deeply for another human being. This is a time that women realize that there are some things out of their control. I advise my new moms to take reasonable actions to protect themselves and their babies, but also to learn to pray!
Anxiety and worry are counterproductive. Counseling may be helpful if anxiety becomes debilitating. Live in the moment, love your baby, and hope for the best. We cannot control every circumstance, but we should focus on the things we can control.
Ingrid Pfanstiel Skop, M.D. attended Oklahoma State University and the Washington University School of Medicine, and she trained in obstetrics and gynecology at the University of Texas Health Science Center in San Antonio. She has been caring for women and delivering babies for 25 years in San Antonio. Dr. Skop is married to Brian, a psychiatrist, and has three children: Ian, Eli, and Sophie.

Because women deserve better,
Serrin M. Foster
President
Feminists for Life of America
P.S. If you have not already, please consider giving a portion of your tax refund or $1,200 payment during the pandemic. We would be really grateful, as the most vulnerable need your support now more than ever. Thank you.