An Associated Press article reports: "Twenty Democratic attorneys general have voiced their support for a lawsuit challenging South Carolina's new abortion law, arguing that the restrictive measure could harm their states by taxing resources if women cross borders to seek care." And Virginia Attorney General Mark Herring wrote, "As a result, South Carolina's restrictive abortion laws will cause many of its citizens to seek abortion care in Amici States — potentially straining their healthcare systems."
Excuse me? Since when have Planned Parenthood and other for-profit abortion businesses not been able to terminate the children of women seeking abortions? If that is the case, why do they spend so much money advertising to students, the poor, and other vulnerable populations?
More important, these state legislators completely ignore the solutions that we can all agree on to eliminate the desperation that drives women to abortion. In Texas, for example, they have just dedicated $100 million to address the resources and support pregnant women need and deserve.
Herring goes on to allege that laws like South Carolina's "would create vast 'abortion deserts'" and "harm healthcare overall by creating serious spillover effects that make it more difficult to obtain proper care for other needs, such as miscarriages and ectopic pregnancies."
I really question this claim. Women aren't stupid. Every woman I know who is experiencing a miscarriage calls her doctor or goes to the ER, especially if she has been diagnosed with a life-threatening ectopic pregnancy. And what is an "abortion desert"? A place where children live and grow up?
We wonder: Why are these people so scared of babies?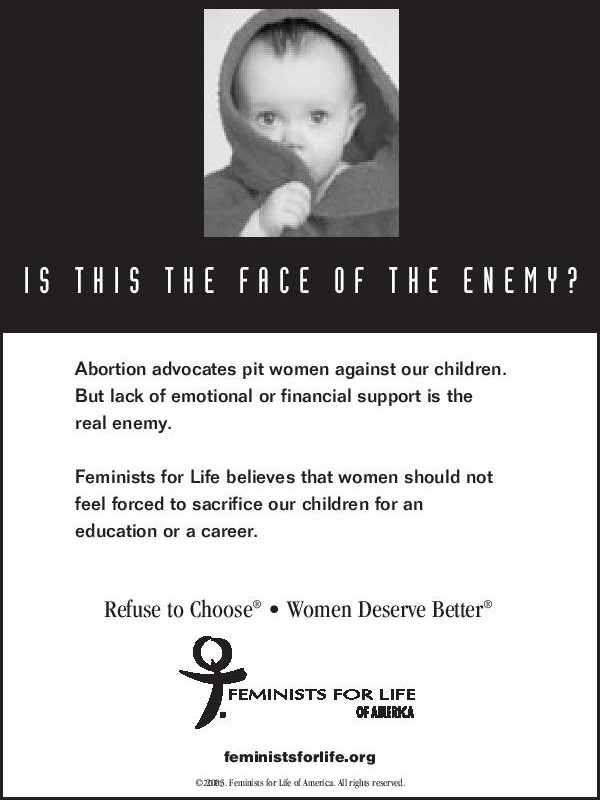 The states — "many of whom support and subsidize a range of reproductive healthcare services — stand ready and willing to provide such services to those in need," Herring added.
Now, finally, here is a truthful statement. The abortion businesses are "ready and willing" to terminate more children. Terrific. Come to Virginia to see the sights and terminate your children! I am embarrassed for Virginia, where I have lived most of my life, who along with California, Colorado, Connecticut, Hawaii, Illinois, Maine, Maryland, Massachusetts, Michigan, Minnesota, Nevada, New Jersey, New Mexico, New York, Oregon, Pennsylvania, Rhode Island, Vermont, and Washington, filed a brief against South Carolina's law to protect women and children.
Finally, the Institute for Women's Policy Research put out a news release on Monday morning claiming such laws "could cost local economies nearly $20 billion and hurt women's earnings and labor force participation."
As Feminists for Life, we know the solution is to address the unmet needs facing women, including lack of support in the workplace and on campus and lack of paternal support, not to sacrifice their children.
Adding insult to injury, this alleged cost puts a price tag on our children, who are FOREVER Priceless℠.
We refuse to choose, and we know you do, too.
Because women — and girls — deserve better,

Serrin M. Foster
President
Feminists for Life of America
Editor-in-Chief
Women Deserve Better
& The American Feminist