"Things turn out best for those who make the best of the way things turn out."
This quote popularized by the legendary coach and author John Wooden seems to sum up 2020 at Feminists for Life.
In our labor of love, we have uniquely served well over 125 THOUSAND caregivers, many of whom are mothers or pregnant themselves — including women of color and students, and are getting the help they need from our Women Deserve Better helpsite during this pandemic. Please, help us reach more.
This #GivingTuesday, we ask that you consider your role as a philanthropist.
If you have made your year-end gift already, I thank you!
If not, please, choose women and children by supporting Feminists for Life of America or our Women Deserve Better helpsite this #GivingTuesday! (Both are tax-deductible.)
Your single gift will be matched by the FFL Board and Friends.
New and increased monthly donations will be double-matched.
And your employer's match can double it yet again!
Thank you in advance for your strategic gift.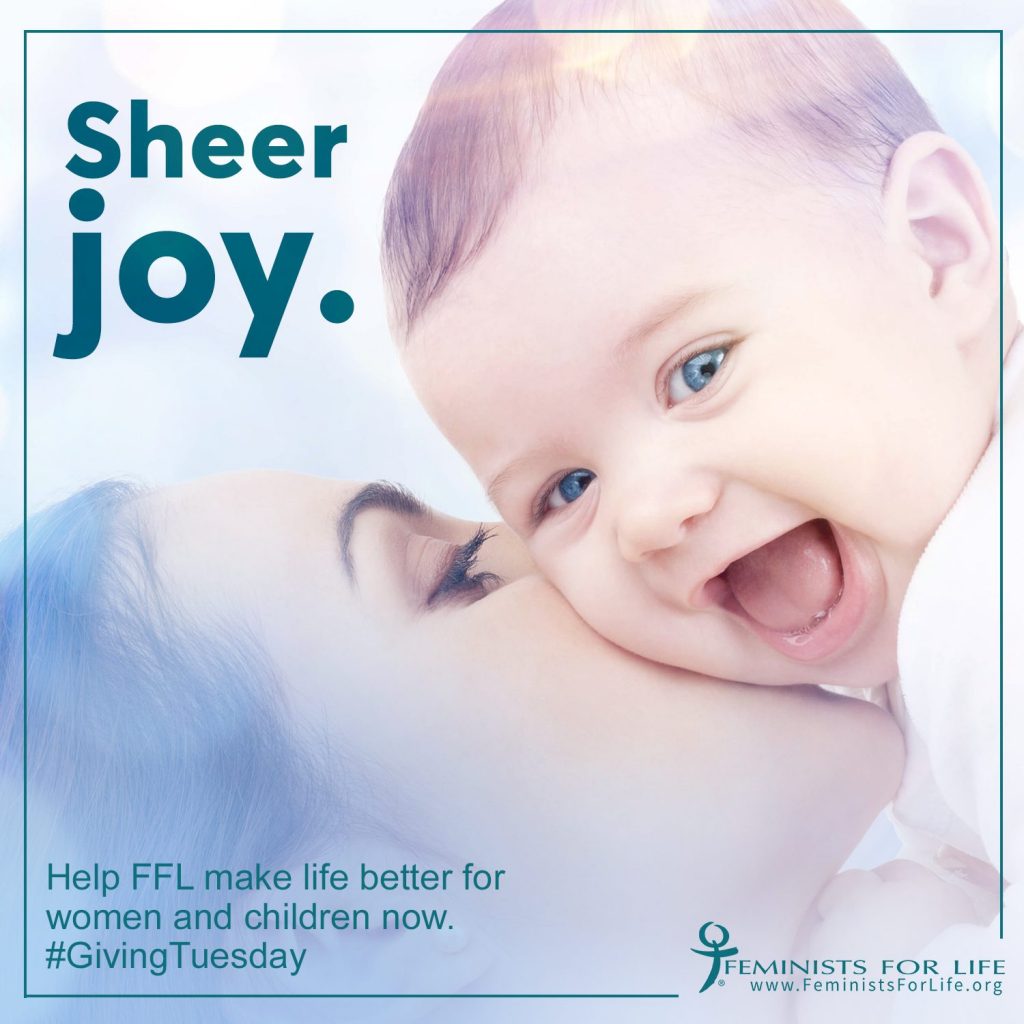 Consider what we could do with more: Help more!
Because women deserve better,

Serrin M. Foster
President
Feminists for Life of America
Editor-in-Chief
Women Deserve Better
& The American Feminist