December 20, 2022
Just in time for the holiday season, our "Sheer Joy" online series continues!
We begin with a story from our Winter 2021/Spring 2022 intern, Mary Piescik! We had the pleasure of having Mary intern for us during most of her pregnancy, and this touching story about her firstborn is truly special. Read on in "The Honor and Privilege of New Motherhood."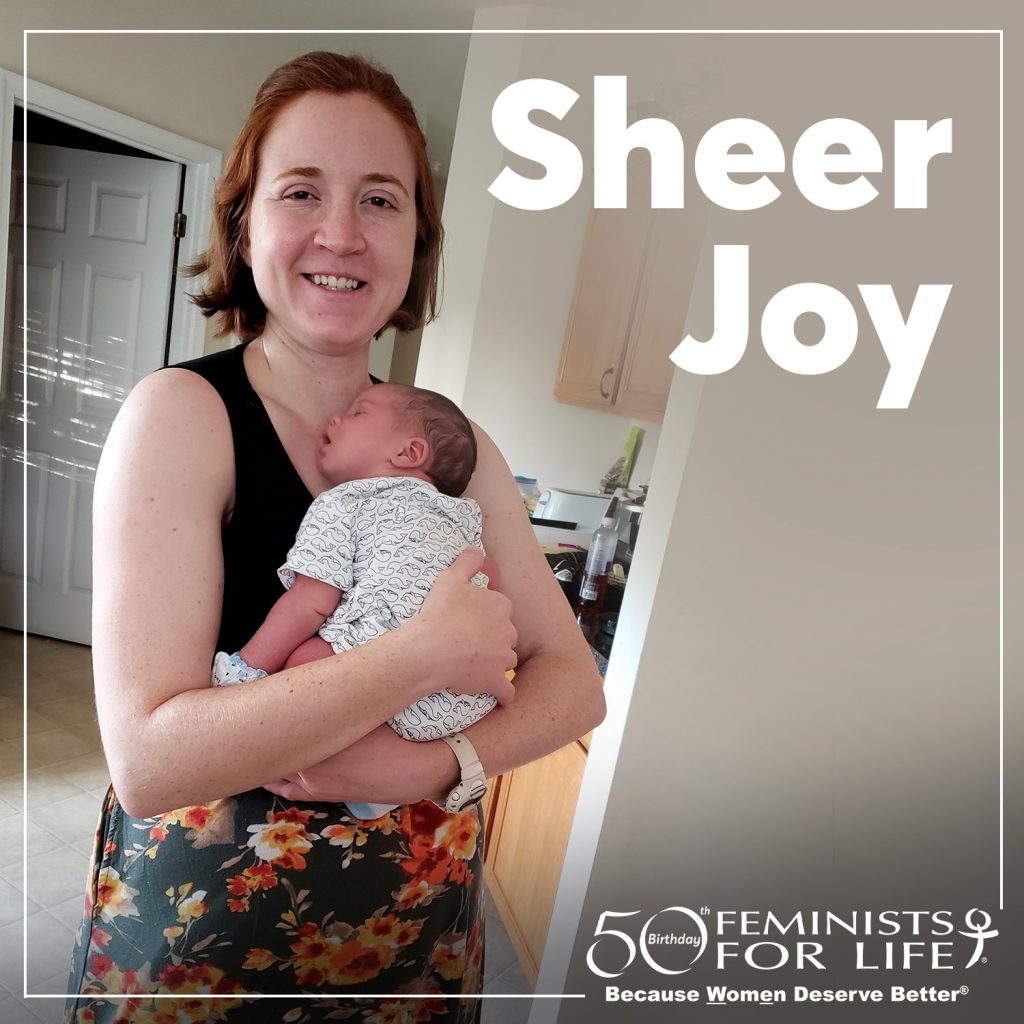 Our next entry is a deeply personal story from Aaron "Scoob" Bruce. Read about how his precious daughter, Atara, helps him while experiencing severe mental illness in "My Daughter, the Lifesaver."
Our final story (for now) is an adventure halfway around the world and back! Susan Vendeland tells us all about the first time she met her newest granddaughter in "Grandparent Blessings"!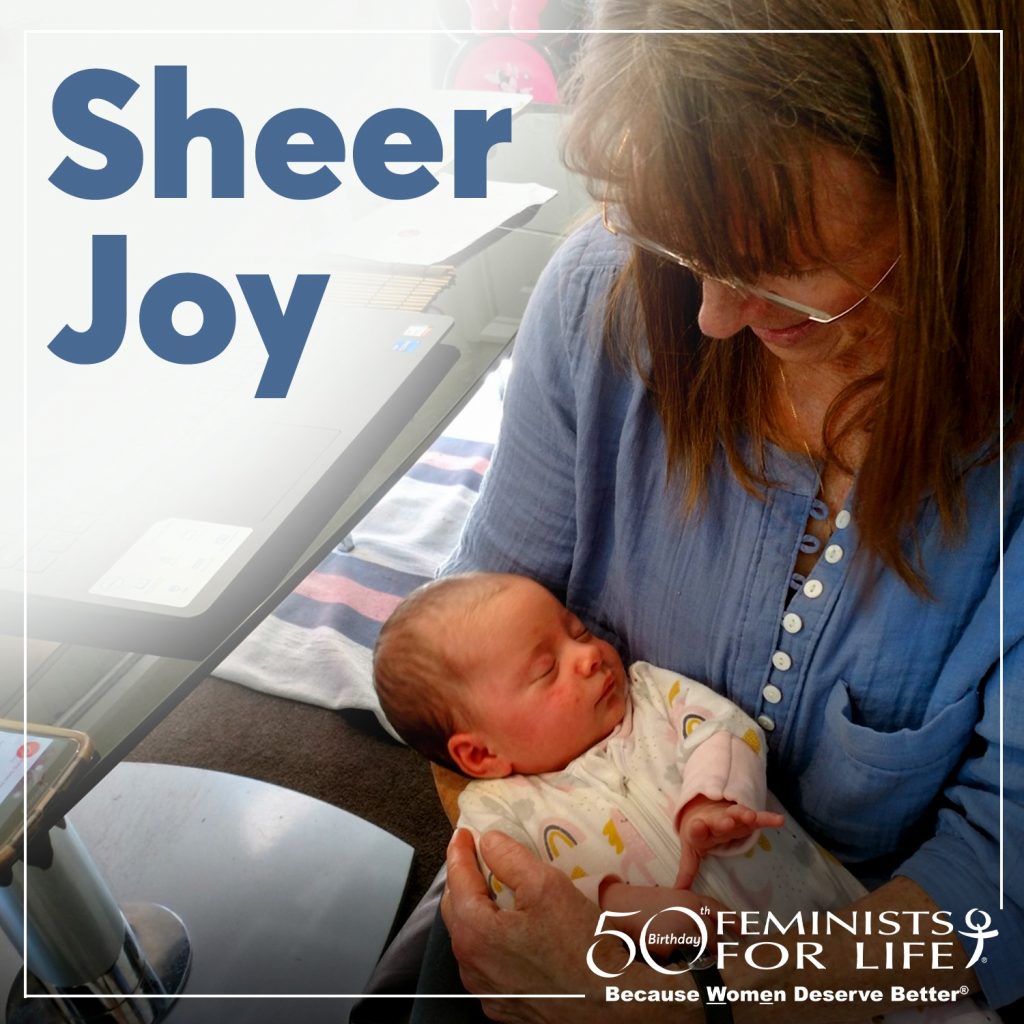 We brought you glad tidings; now, it's your turn! We invite you to please share your funniest, sweetest, tenderest, and most precious memories of the children in your lives! You can write about any child, not just daughters and sons. Aunts and uncles, grandparents, godparents, and friends are all encouraged to continue adding to this joyful effort.
Please share your stories, photographs, and children's drawings with us by emailing info@feministsforlife.org. By submitting your story, you give us permission to print.
If you would like to purchase the print edition of "Sheer Joy," you can do so here. And if you need to renew your support, or want to gift your friend a subscription — or both! — you can do so here. ($35/year, $25/students)

Because women — and all children — deserve better,
Damian J. Geminder
Director of Communications & Editor
Feminists for Life of America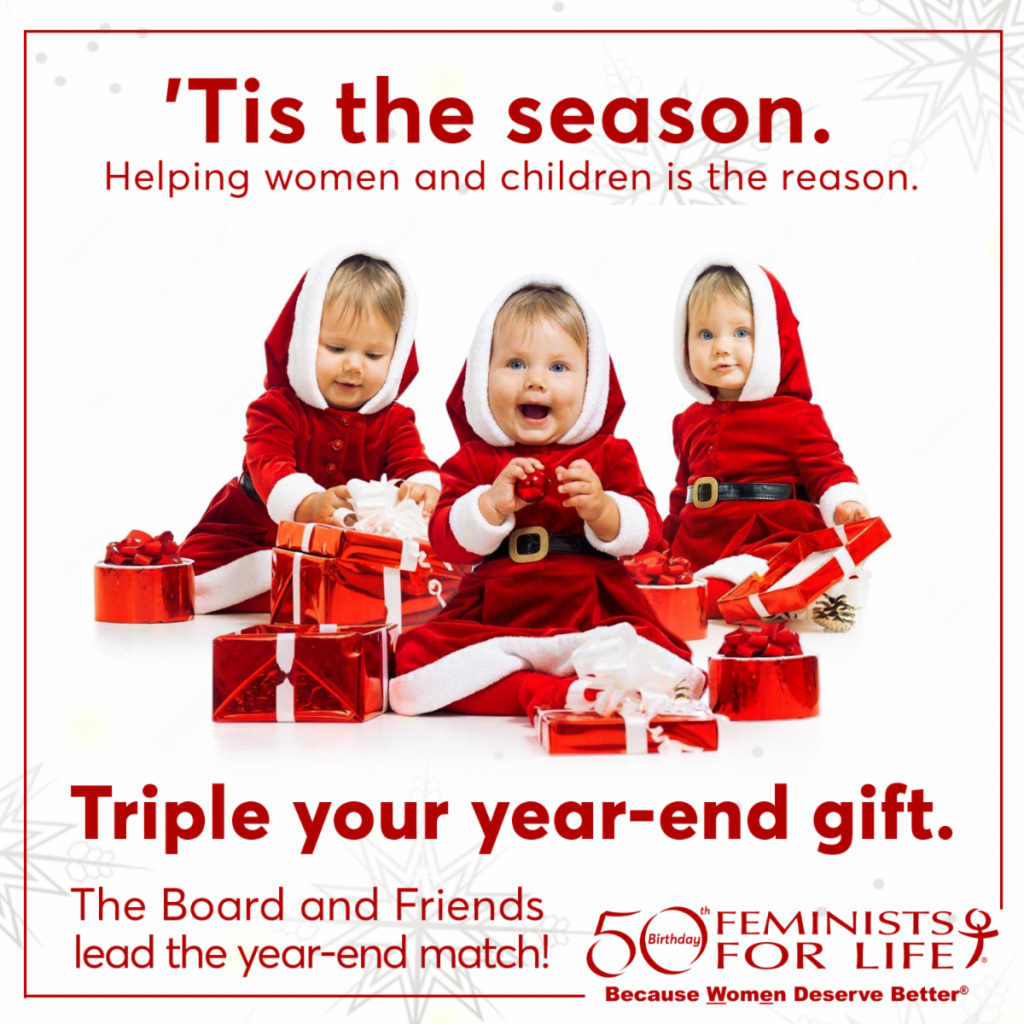 P.S. 'Tis the season… to start your year-end giving! What's the reason? To help the most vulnerable this holiday season, because moms and their babes deserve BETTER!
* Single gifts will be matched.
* New or increased monthly gifts will be double-matched.
* And your employer may match your tax-deductible gift yet again, making it a trifecta!
On behalf of their moms, we thank you.