June 19, 2022
FFL supports the Family Security Act 2.0!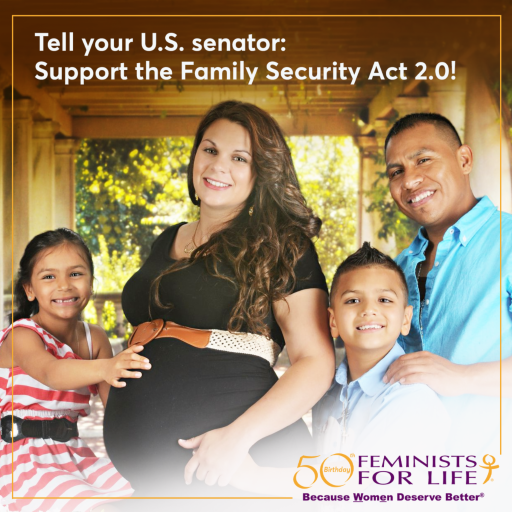 BREAKING NEWS: FFL is excited to announce our support of the Family Security Act 2.0, which better consolidates benefits for families, provides scheduled payments rather than massive lump sums, and removes marriage penalties. The plan is also deficit-neutral with sound pay-fors so it's not inflationary and includes a work incentive, building on the original 1.0 plan released last February. Importantly, the plan makes pregnant moms eligible to receive a monthly payment of $700 starting four months prior to a child's due date. Any family who was not able to claim or receive the benefits during pregnancy could claim the full $2,800 upon obtaining the child's Social Security number.
You can read the fact sheet about the bill, which is co-sponsored by Senate Pro-Life Caucus founder and chair Sen. Steve Daines, Sen. Richard Burr, and Sen. Mitt Romney.
Please contact your U.S. senators TODAY, and tell them to support the Family Security Act 2.0. Call the United States Capitol switchboard at 202-224-3121, or find them online at https://www.senate.gov/senators/senators-contact.htm.

Because women — and girls — deserve better,
Damian J. Geminder
Director of Public Education & Editor
Feminists for Life of America
P.S. Once again, if you or a woman you know is in need, please go or direct her to our helpsite, Women Deserve Better, which is designed to guide women to WORK, LEARN, LIVE, and LOVE better. Thank you.