June 19, 2022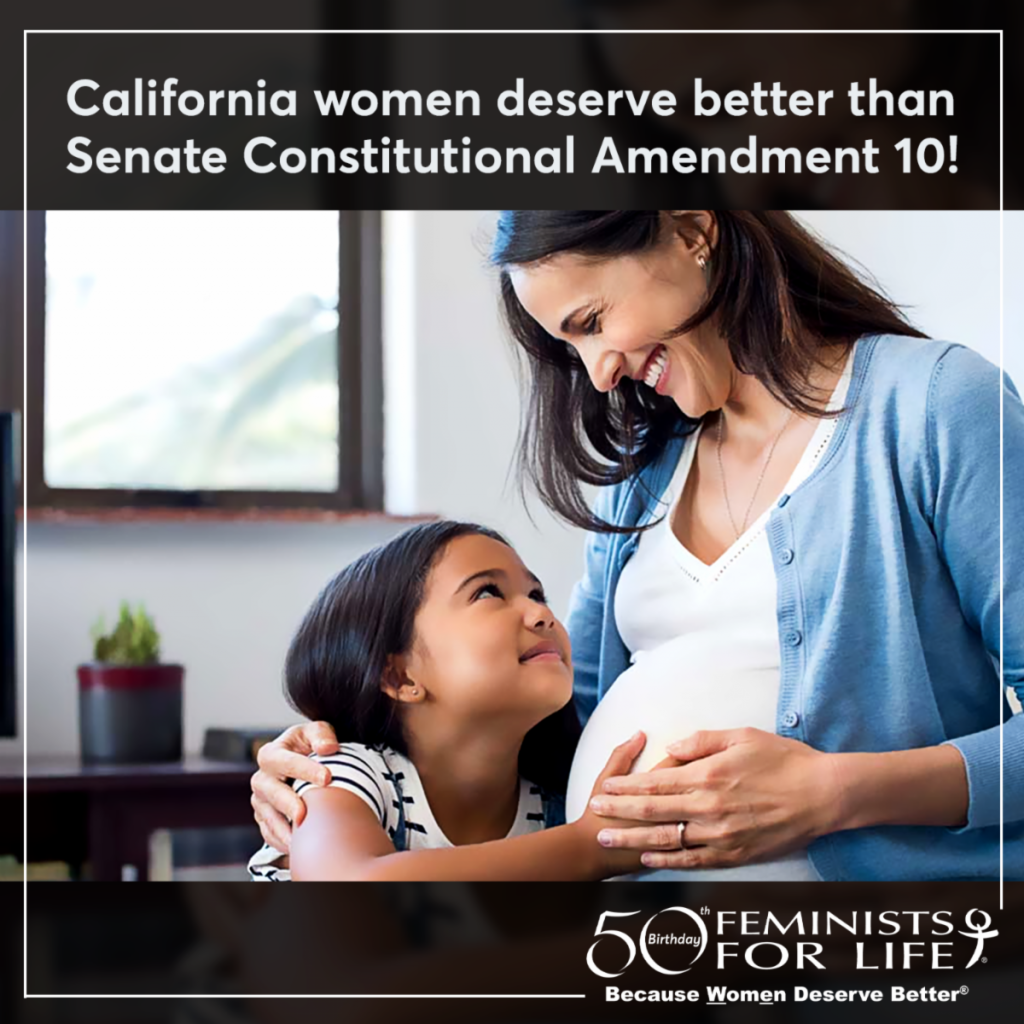 California could become the first state to explicitly enshrine abortion in its state constitution if a Senate bill introduced last week clears the Legislature before the end of the month.
Pregnant women have told the Guttmacher Institute that a lack of resources and support in schools and workplaces and from the fathers of their unborn babies drove them to abortion.
"Rather than assist families and pregnant women with practical resources, California legislators seek to codify abortion in a constitutional amendment — and make California an abortion destination," Serrin said. "Sadly, they want to protect abortion businesses. As Feminists for Life, we seek to protect women and children from abortion."
If you live in California, find and contact your state senator and representative here: https://findyourrep.legislature.ca.gov/

Tell them, "Women deserve better than Senate Constitutional Amendment 10!"
Damian J. Geminder
Director of Public Education & Editor
Feminists for Life of America
P.S. Once again, if you or a woman you know is in need, please go or direct her to our helpsite, Women Deserve Better, which is designed to guide women to WORK, LEARN, LIVE, and LOVE better. Thank you.