In order to balance both their careers and their family lives, pregnant women, parents, and birthmothers are seeking a more supportive culture at their jobs. Enhanced productivity and lower turnover rates are two major reasons that more and more family-friendly companies are accommodating the needs of parents who work outside the home.
Benefits that enrich the work environment for parents include the Family and Medical Leave Act (FMLA) mandate of 12 weeks of unpaid leave following the birth or adoption of a child, financial aid for adoptions, and making lactation rooms available. In the "Raising Expectations in the Workplace" issue of The American Feminist, FFL's Family-Friendly Workplace Evaluation outlines the basic legal rights of birthparents and adoptive parents and suggests several areas employees might examine to see if their jobs are supportive of mothers and fathers. For instance, are there opportunities for alternative work situations like shared jobs or telecommuting? Does the health care plan cover dependents? Is the workplace safe and free of toxins? Does the company assist with child care? What about family calls during work hours and leave for adoptive parents?
The "Raising Expectations" issue also addressed the increase in flexible work schedules. A compressed workweek can offer a proactive solution to some mothers and fathers trying to juggle schedules. Working three longer days instead of five shorter ones accommodates parents who need more days at home during the week. Telecommuting, even for only part of the week, can be
similarly advantageous. Another flexible option is job sharing, which allows two people to continue to contribute to their field while combining their hours into one full-time position. The employees have more time for families, and the employer does not lose their expertise.
According to a 2015 survey by Care.com Workplace Solutions, today's young parents are very concerned about family benefits in their workplaces, with about two-thirds claiming they would switch jobs for better family-related perks. Employees suggested improvements such as help in finding good child care, some financial relief for that care, and emergency backup care. On-site day care, as well as referral systems for both ongoing and emergency care of children, alleviate some of the worries of mothers and fathers working outside the home. Some companies help resolve the cost issue with pre-tax spending accounts.
Ease of leave for mothers, fathers, birthmothers, and adoptive parents permits the employees to adjust to life-changing events. Beyond the 12 weeks of unpaid maternity leave required by FMLA, family-friendly companies offer benefits including paid leave for dads as well as for moms. Some provide a gradual re-entry into jobs to a mom returning to the workplace after the birth of a baby. Adoptive parents and birthmothers also get time off. Several companies offer financial assistance for adoption. Another perk is to offer mentors and other resources to guide the employees who are parents through the company processes. Companies like DEMDACO provide private lactation rooms and refrigerators for breastfeeding mothers and allow parents to visit the on-site day-care facilities during the workday. All of these family-life benefits enrich the company's culture and improve the lives of the parents who work there.
All kinds of companies, large and small, are upgrading their benefits to enhance the lives of their families. IBM, for example, has made Working Mother's Top 100 Best Companies list for the past 30 years. The corporation
offers 14 weeks of paid maternity leave and six weeks of paid paternity leave in an effort to attract the best employees. Also available is a family-resource program to help employees find child care, plan adoptions, and get elder-care referral services—a plus for employees charged with the care of aging parents. The company will even reimburse 80 percent of adoption-eligible expenses, up to a maximum of $5,000, and IBM offers a Dependent Care Spending Account, into which employees may contribute up to $5,000 of pre-tax money per year to help with child care. The company also has a Special Care for Children Assistance Plan, which aids financially for services to children with disabilities or developmental or learning disorders. The company's most recent innovation is to provide home shipment of breast milk for women who are nursing but also traveling for the company. Another large corporation that supports employees who are breastfeeding is Mercy Health System. In St. Louis, Mercy Hospital was recently named a Missouri Breastfeeding Friendly Worksite. The hospital provides Internet resources, lactation consultants, individual pumping rooms, and a lending library. On-site child care is a benefit for any of the hospital's employees.
At about 2,000 employees, Netflix falls into the range of mid-size corporations. The company, however, has made itself stand out with a recent announcement allowing parents up to one year of paid leave. Another example of a medium-sized company is Hagerty Specialty Car Insurance, which offers lactation rooms, flexible job scheduling, and up to $5,000 toward adoption expenses.
Family-friendly policies are not limited to sizable companies; small corporations and nonprofits can likewise offer substantial perks to their employees who are moms and dads. The Law Office of Diedre Wachbrit in California has made the list of Working Mother's best small companies for women ("small" defined as 15 employees or fewer), with adaptable work situations and lactation rooms. Flexible schedules are the norm, with compressed workweeks, telecommuting, and shared jobs. Moms have worked from as far away as Tennessee and Ireland, and the firm's CEO is a La Leche League leader. Powell and Tiller Dental Practice in Austin, Texas, a small business that is family-friendly, offers phased-in re-entry for moms returning to work, lactation rooms, and on-site child care. Feminists for Life employees
telecommute, and meetings are arranged around the ever-changing schedules of caregivers.
FFL's new website Raising Kids on a Shoestring [NOW WOMEN DESERVE BETTER] is a good source for determining rights during pregnancy. Moms and dads in the workplace however, have more options than ever before to help them balance family and work life. Innovations in the work culture are indeed encouraging, as companies realize their employees have higher job satisfaction, making them more productive and less likely to look elsewhere for employment, when their family needs are addressed. Higher morale and lower absenteeism follow. Family friendliness is a plus for both the employees who are parents and for their employers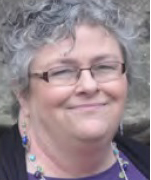 Cheryl Blake is a mother of four grown children and the grandmother of three girls and a boy. She is a retired high school teacher, an adjunct professor, and a published freelance writer with some experience on a small newspaper covering town council meetings. As a volunteer tutor, she has prepared adults for the high school equivalency test and is currently helping some Burmese refugees meet the challenges of the English language. She holds a master's in English from the University of Houston and master's of public administration from Southern Illinois University Edwardsville.
Learn more about "Innovative" ways to help mothers and their unborn children by purchasing a copy of the magazine here.
What else is found in Innovations?
Introduction
Above and Beyond: Caring for Pregnant Women
Driving to Meet the Need: Mobile Pregnancy Care Units
On Campus Support
Raising Kids on a Shoestring [now known as WomenDeserveBetter.com]
Employers Meeting the Needs
Surviving Sexual Assault
Sex Trafficking: Break the Silence
Help for Those Facing Intimate Partner Violence
Healing from Abortion
Baby Hospice: A Loving Farewell