February 21, 2022
This March, which is also Women's History Month, will mark a half-century of Feminists for Life's advocacy on behalf of women and children, and we want you to celebrate with us! Check out our limited-edition 50th Birthday merchandise. These fantastic items are perfect gifts for the pro-life feminist in your life (even if that person is you!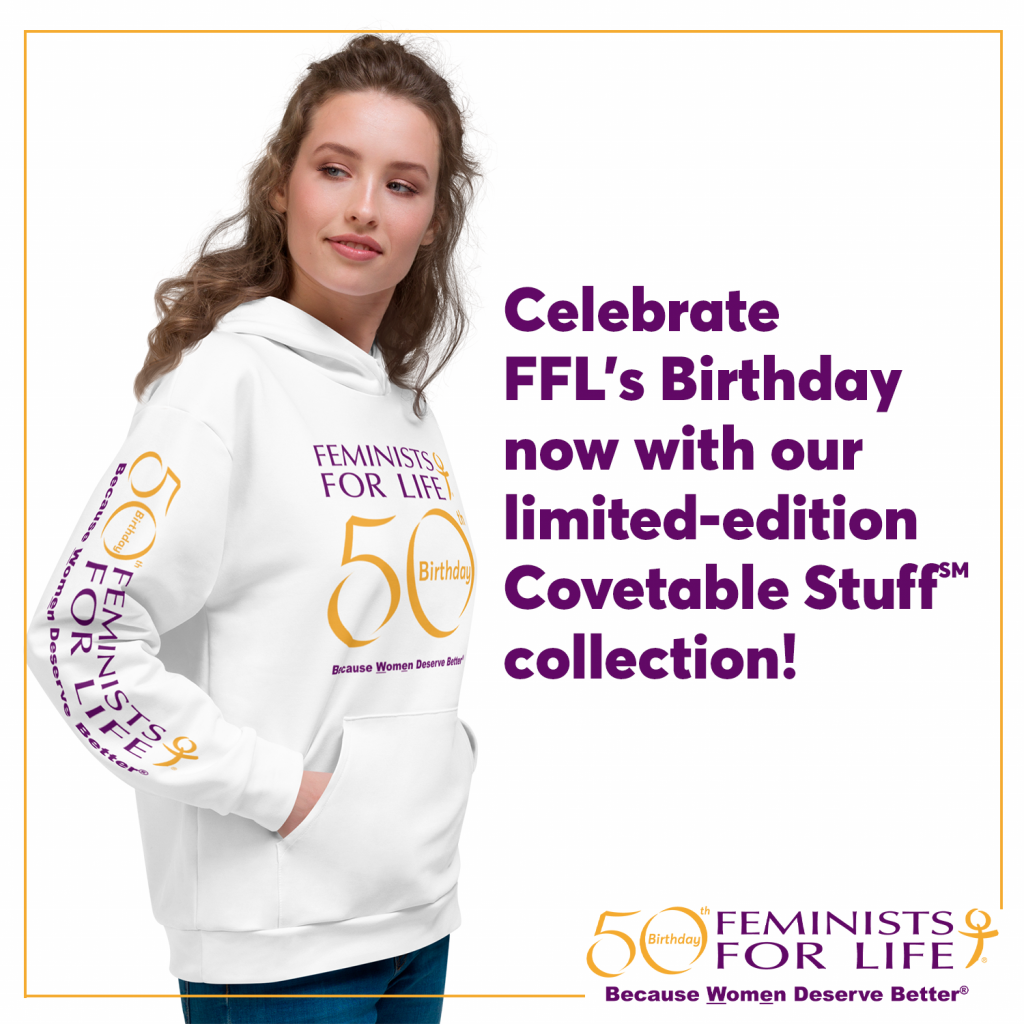 This comfy unisex hoodie has a relaxed fit, and it's perfect for wrapping yourself into on a chilly evening.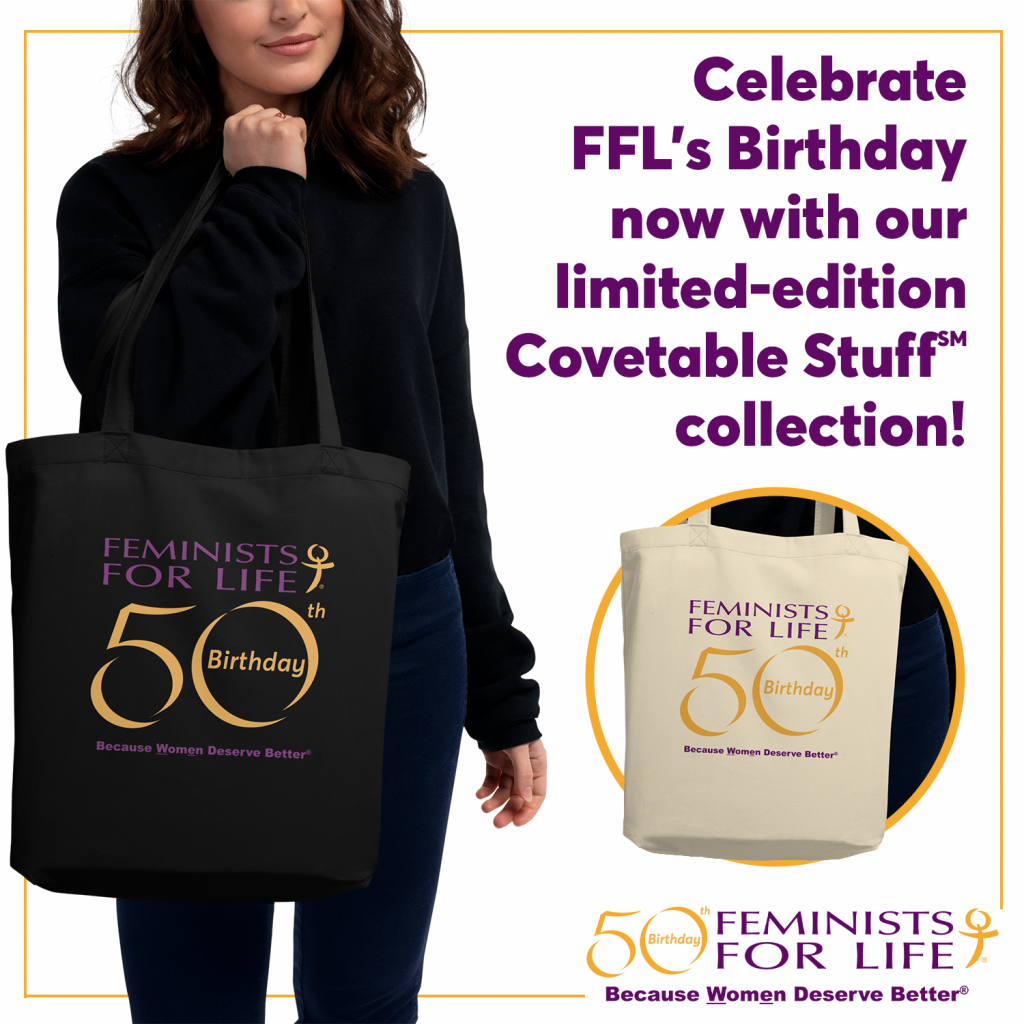 There's more than enough room for groceries, books, and anything in between in this organic cotton tote bag.
A super-soft, form-fitting, breathable T-shirt has a slightly lower neckline than a classic T-shirt.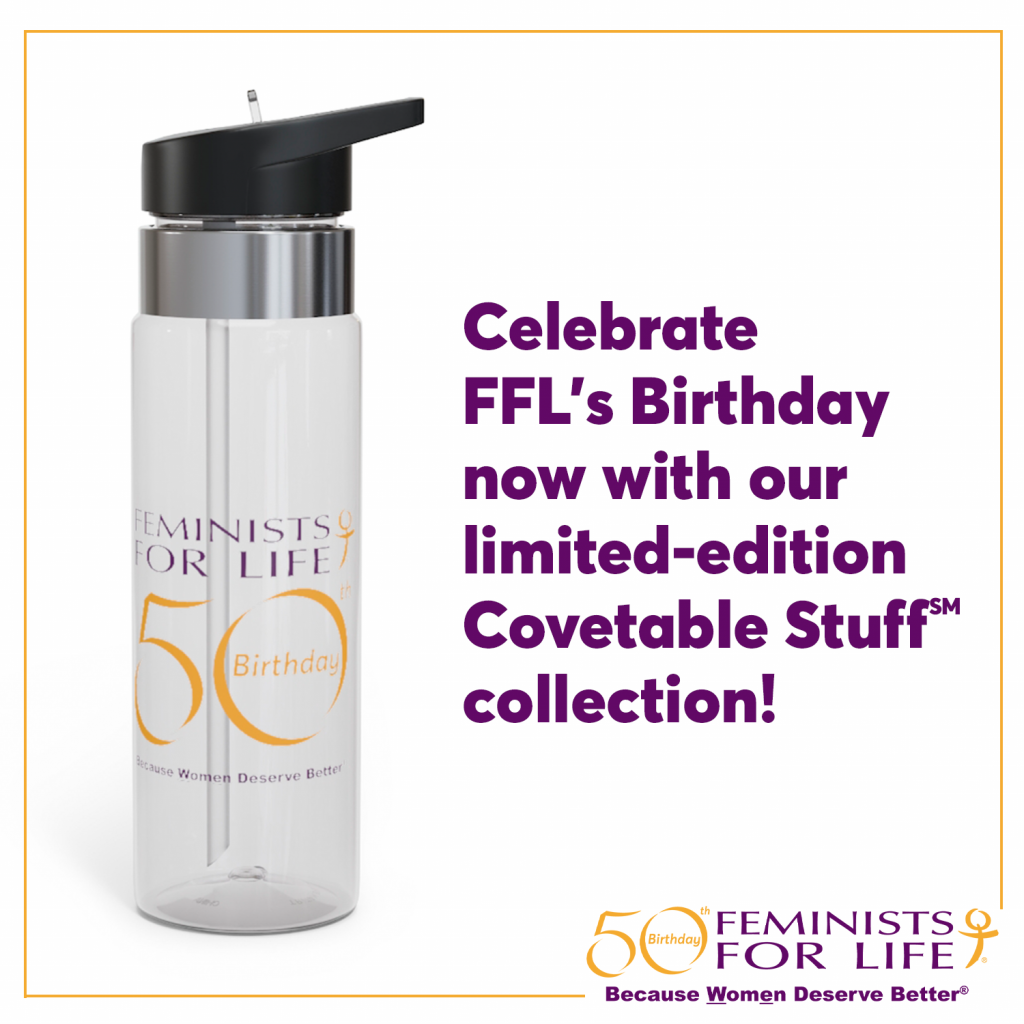 FFL's 50th Birthday sport bottle
This personalized sport water bottle is 20 ounces and BPA-free. You can also hook it onto your backpack if you need your thirst quenched on the go!
On behalf of those we serve, have served, and will continue to serve for the next 50 years and beyond, I thank you for your continued support.

Because women — and girls — deserve better,
Serrin M. Foster
President
Feminists for Life of America
Editor-in-Chief
Women Deserve Better
& The American Feminist