By Serrin M. Foster
Since the 1990's, Feminists for Life has worked to ensure that birthmothers are remembered and included in pro-woman legislation and campus solutions. You can see the impact everywhere as more and more people begin to truly listen to the voices of birthmothers — some of them former FFL board members like Jessica O'Connor-Petts who knows firsthand that "Adoption is an empowering option for women."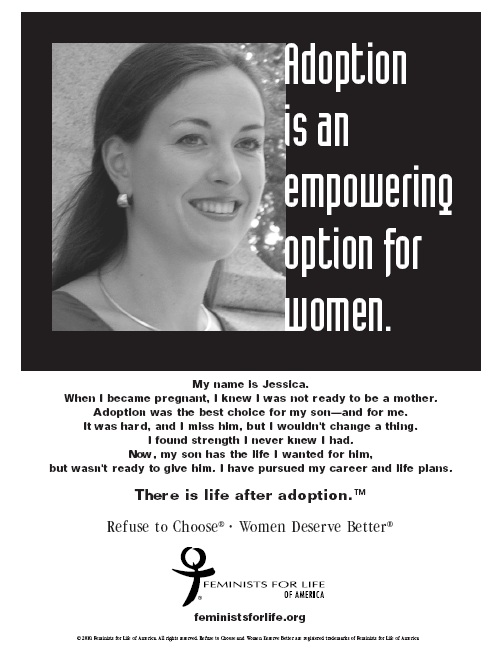 FFL believes that any woman facing unintended pregnancy is entitled to a variety of resources empowering her to make a fully informed choice, the choice that is best for her and her child. If she chooses to make an adoption plan, with or without the participation of the child's father, she needs practical assistance as well as emotional support and counseling before and after the adoption.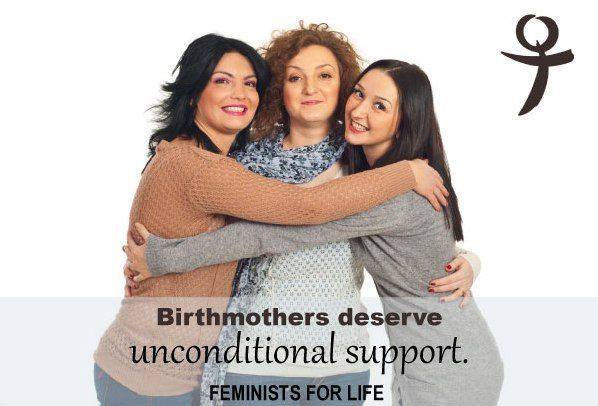 Unconditional support must come from parents, family and friends, counselors and adoption agencies, schools and workplaces, and prospective adoptive parents.
Unconditional support may take various forms, some included below. Every woman making an adoption plan for her child should feel that she is fully informed, and is not coerced by individuals or by circumstances or lack of support. She must know that her personal and individual choices are honored from the beginning of her pregnancy and throughout the rest of her life.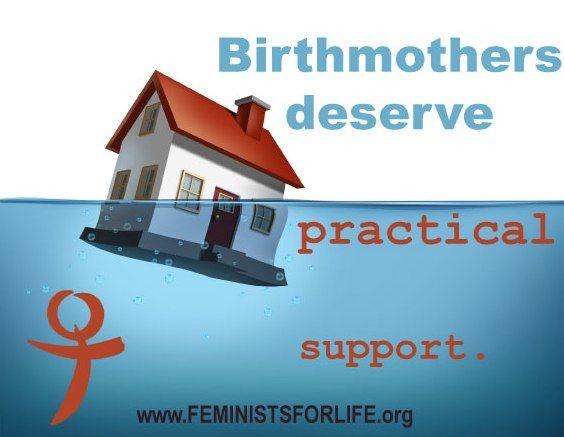 Unconditional support means that she needs practical support to help meet living expenses, including housing, food, phone, and legal fees.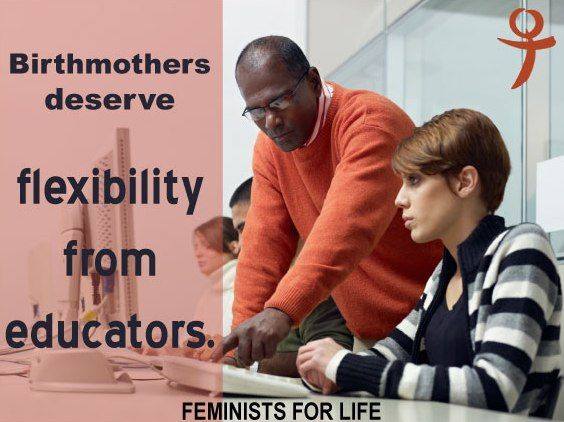 Unconditional support means that she needs understanding and flexibility from educators throughout her pregnancy.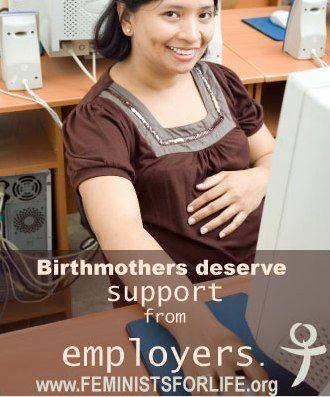 Unconditional support means that she needs support from her employers. Birthmothers are entitled to the same pregnancy leave granted to other pregnant employees under the Family and Medical Leave Act. A birthmother needs postpartum care for both her physical and emotional wellbeing, and she should have access to the same leave benefits, paid or unpaid, as those extended for recovery after any employee gives birth.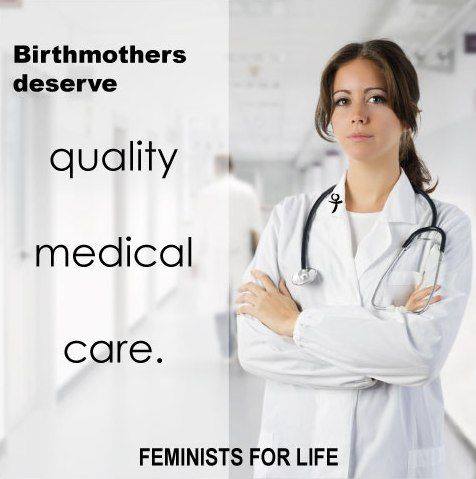 Unconditional support means that she needs quality medical care, including pre- and post-natal care, counseling, and education regarding birth and, if she chooses, breastfeeding.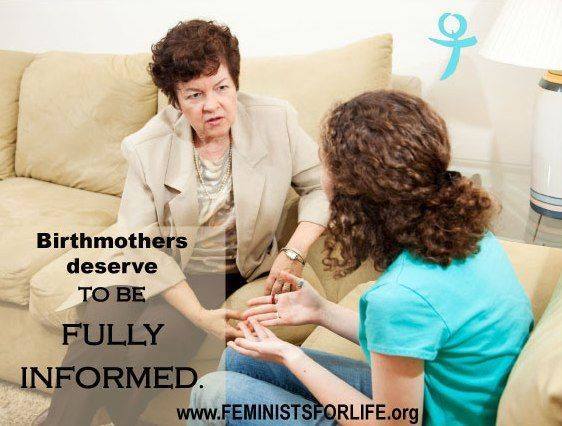 Unconditional support means that she needs to know her options once the baby is born. She may want time with the baby once born, a chance to introduce the child to family and friends. As Jessica said, "I had to say hello before I could say goodbye." There should be transition options such as an "entrustment ceremony." The birthmother needs to decide what sort of contact she would like to have with the adoptive family, including visits, cards, photos, etc., depending on the level of openness both birthparents and adoptive parents are comfortable with. And she also deserves privacy and respect, and to have control over who is told about the adoption, what they are told, by whom, and when.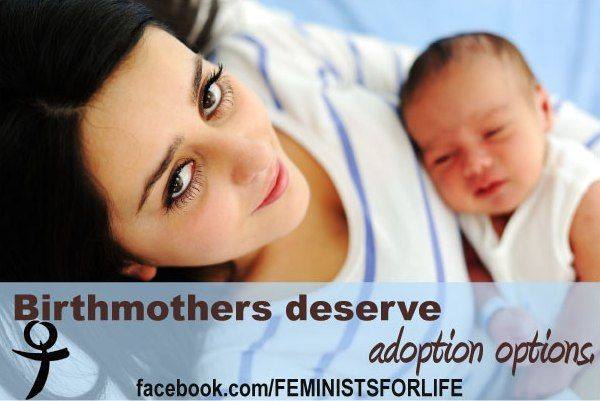 Unconditional support means that she is entitled to counseling both before and after the adoption takes place. Responsible, ethical adoption policy requires that birthparents are fully informed and supported throughout the adoption process and after, and that they are given all necessary information regarding their legal rights and responsibilities.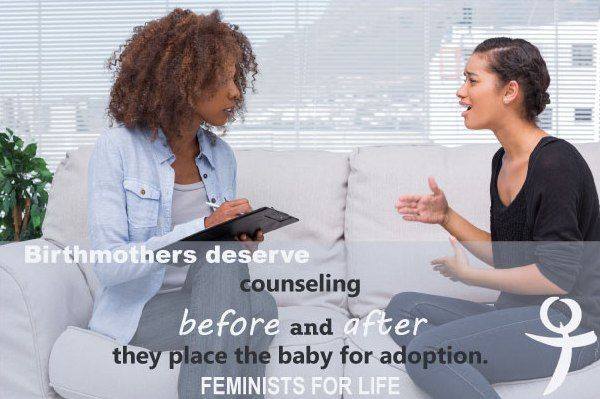 Unconditional support means that she should have access to ongoing support through counseling and birthmother support groups.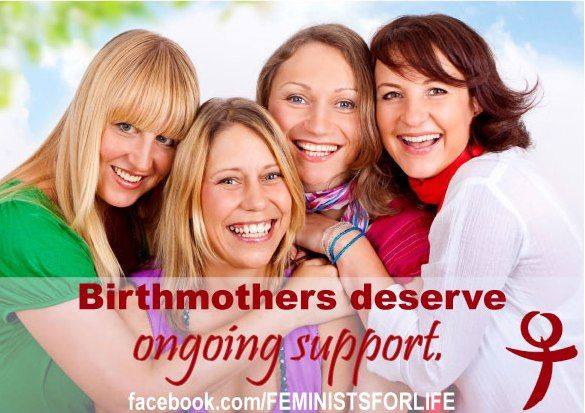 Unconditional support means that she deserves ongoing support and respect from each and every one of us.
While we honor birthmothers the Saturday before Mother's Day, we must remember that their experiences are unique, characterized by mixed emotions, and that their feelings may change over time. For those women who have made the thoughtful, loving decision that adoption was the best choice for them and their children, we must also recognize another element, that there is still a loss.
Every birthmother, like every mother who parents her child, is different. Ask her what she needs from you. It may be as simple as saying "thank you" or offering a hug, or as complicated as helping her find a qualified counselor.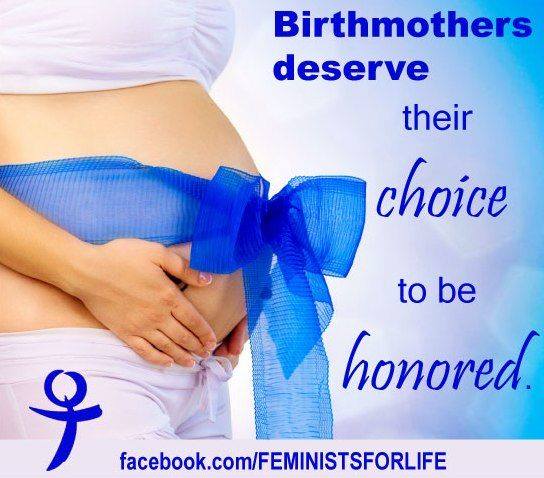 For some who may not fully understand the choice of adoption, it can be tempting to romanticize the birthmother, viewing her simply as a selfless hero and glossing over her actual feelings and experiences. This is why FFL advocates for birthparents, and why we make an effort to listen to them when they share their stories with us. Yes, there is sacrifice made by every birthmother, and in order to appreciate that and truly support her, we need to listen to her fully and address her needs as best we can.
There is no "one size fits all" solution for every woman facing unplanned pregnancy, or every birthparent who makes an adoption plan for her child. But with your continued support for FFL, we can provide them with the full array of choices, educational resources, and emotional support they deserve.
Serrin M. Foster serves as President of Feminists for Life of America and editor-in-chief of WomenDeserveBetter.com and
The American Feminist
®.
---
Additional Reading:
• Finding a Place for Adoption
• Honoring Birthmother's Choice : Support Needed for Birthparents on Campus
For more help, go to WomenDeserveBetter.com.