I wish you were there.
It was our biggest panel ever on Capitol Hill for our Annual Intern Briefing. I had the honor to moderate a panel of amazing women who inspired and impressed the interns in attendance:
FFL member Johanna Young shared her painful story of undergoing a coerced abortion resulting from an abusive relationship while in college. She was eventually able to escape from that dire situation. Johanna stood up to her abuser, got a restraining order, and found the help she needed. She transferred schools, now holds a bachelor's degree, is applying to grad school, and is a mother of three in a loving relationship. "I don't accept society's expectations and stereotypes of myself," Johanna said. "Instead, I challenge society and say, 'Why did you ever think I couldn't do it?'" Cheers erupted.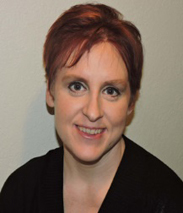 FFL Speaker Joyce McCauley-Benner then told us about her chilling experience being raped while working her way through college. She shared the advice of a friend when she was devastated by the news that she was pregnant: I know you are feeling overwhelmed with sadness and pain and despair right now, but just know, no one feeling lasts forever. An abortion will." but "I did know who his mother was. And that was me." Today, Joyce has worked with victims and survivors of sexual violence and trafficking and now serves low-income families in need of fuel assistance. She is the mother of two sons: "I persevered through it all and tapped into a strength within myself I never knew I had." The students erupted in more applause as they heard her story of "victory over violence."
Former FFL Board Chair Jessica O'Connor-Petts declared "adoption is an empowering option." Her own family would have supported whatever decision she made, but "adoption was a natural option to me, because of what I wanted for myself, and because of the kind of upbringing I wanted my child to have." Jessica and her mother cared for her son for the first month before she placed him into the loving arms of an adoptive couple. "I had to say hello before I could say goodbye," she explained. Jessica didn't make things all rosy. We could feel her loss when she saw the empty car seat in the back seat as they drove away from the entrustment ceremony. And we understood the agony she felt choosing one set of parents knowing that it would mean others would have to wait. But our hearts were filled with joy when we learned that Brentan and his adoptive family would later attend both Jessica and her sister's weddings, and he was ring bearer for both! (His little sister, also adopted, was naturally the flower girl.) Fast forward: Now he is in college and stayed with her during spring break!
Catherine Rubio talked about becoming a mom at 16 — and graduating at the top of her class! With her 7-year-old son Juan in tow, Catherine talked about the pro-woman, pro-life options offered to student parents at Georgetown University. In particular, student mom housing offered to her left Catherine "in disbelief but ecstatic." Catherine asked that we "help build a culture where pregnant women, parents, and birthmothers are supported at school and in the workplace — including Capitol Hill." The Georgetown grad is now passing it forward in her new job, helping students attending GU. You could feel the room embrace this young mom.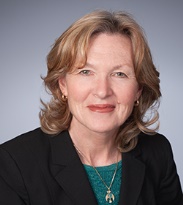 Carol Day, Director of Health Services, took to the podium to share the perspective of an administrator running a model program at Georgetown University. Carol is the only person to have served on an FFL Pregnancy Resource ForumSM every year since the first in January 1997. She also teaches the program to other administrators, helping our work go viral. Students told me after that it was the first time they heard from an administrator talk about pregnancy and parenting resources. And now, they can take this back to their school.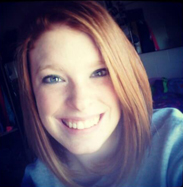 Finally, former FFL intern and student leader — now graduate of Clarion University — Kara Sorenson shared her experience bringing me back to Clarion. After hearing my speech, "The Feminist Case Against Abortion" she invited me to moderate the second FFL Pregnancy Resource Forum. In just two hours, the dozen administrators and community service providers listed where a woman could find essential help in all areas, and created a blueprint for progress. Kara made students feel like our comprehensive work was doable.
Instead of a traditional Q&A, I asked for a show of hands from young women and men in attendance from across the political divide and abortion debate. How many of their schools had family housing? Child care? Maternity coverage in their health plans? Few raised their hands.
But when I asked how many would help us share our new website, womendeservebetter.com, how many would take our program to campus, write about this issue, or take other action to create holistic change on campus, virtually all students raised their hands!!
Because of you, they are now walking in the shoes of Susan B. Anthony, who said on the occasion of her 80th birthday, that "Whatever I have done has been done because I wanted to see better conditions, better surroundings, better circumstances for women."
Because of you, they have the tools for schools to make real change on campus — and to take these ideas into the workplace after they graduate.
And because of our interns, who have sacrificed their summer in the service of the most vulnerable women and children, they were able to reach virtually every office in the House and Senate, as well as many third-party organizations.
But that wasn't the end of the big day.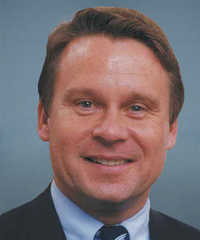 Little did our interns know that I had just heard from Rep. Chris Smith's office. He would meet with us and share his experience as a student leader. Today, he serves as the Co-Chair of the Bi-Partisan Congressional Pro-Life Caucus in the U.S. House of Representatives. He briefed everyone in detail about both domestic and international issues and efforts. The day made an impression that they will long remember. And there is more to come for our interns who are now off on other exciting projects!!
Then on Saturday, FFL members walked with Feminists Choosing Life Action in Rochester, NY to celebrate the centennial of women's suffrage in New York State.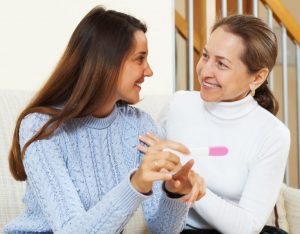 To think that the week before, we launched womendeservebetter.com with more than 100 new articles to help women. With your help and the work of our dedicated Board, staff, interns, and volunteers, Feminists for Life WILL realize the vision of Susan B. Anthony.