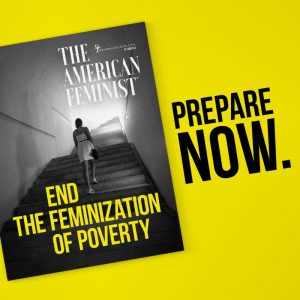 Feminists for Life of America is pleased to support these legislative efforts, and we ask that you contact your U.S. Representatives. Please remember to mention that you are a Feminist for Life:
● FFL is supporting a bill introduced by Congresswoman Ann Wagner (R-MO): the bipartisan Allow States and Victims to Fight Online Sex Trafficking Act of 2017, along with Representatives Joyce Beatty (D-OH), Ed Royce (R-CA), Yvette Clarke (D-NY), Chris Smith (R-NJ), Carolyn Maloney (D-NY), Ted Poe (R-TX), Adam Kinzinger (R-IL), Martha Roby (R-AL), and Lynn Jenkins (R-KS). This legislation would lift barriers that have prevented the federal government, states, and victims of sex trafficking from pursuing justice against America's modern-day slave markets. More information about this effort is in this excellent article published by Citizen magazine.
● FFL is also once again supporting the Trafficking Victims Protection Act reintroduced as the Frederick Douglass Trafficking Victims Prevention and Protection Act by Congressman Chris Smith (R-NJ), Co-chair of the Bi-Partisan Congressional Pro–Life Caucus.
This summer, FFL speaker and rape survivor Joyce McCauley-Benner will discuss sex trafficking at the Pro-Life Women's Conference in her speech, "Slaves Among Us: Sex Trafficking in the U.S."
Also, "End the Feminization of Poverty" is going out next week to all current members and donors. If your support has lapsed, we will send you the magazine along with "Voices of Women — and Men — Who Mourn," all our basic brochures and a bumper sticker. But most important, we need your support.
If you wish to make a memorial or tribute gift to your mother, grandmother, godmother, aunt, or someone who has been like a mother to you, please go to www.feministsforlife.org/support right now. Thank you! Tribute gifts of $35 or more will include one-year gift membership for her (unless you request we not send a kit).
I look forward to seeing FFL supporters in Texas this Saturday at the Ladies for Life Brunch in Austin and Feminists for Life from the tri-state area who can make it to Human Life Review's "One Spring Night" on June 1 in NYC.