December 1, 2022
The Big Reveal, Thanks to Your Vote!
This coming year, we will celebrate our first post-Roe anniversary. There is much to celebrate, but even more challenges loom as abortion advocates work to go around state protections and facilitate more chemical abortions. Our mission is to help address the unmet needs of women and teens so that they will never even consider abortion. We have so much more to do.
The increased pressure upon the poorest among us, women of color, students, young working women, and victims of violence is staggering. We are reaching thousands of women and teens at risk through our WomenDeserveBetter.com helpsite and future leaders in all fields through FFL's College Outreach Program and our new Girls Deserve Better® Instagram page.
Supporters should expect to receive The American Feminist shortly to inspire and inform you and your community. Read on below for a sneak preview of our latest issue, "Life After Roe," including the big reveal of the cover, chosen by you and your fellow Feminists for Life!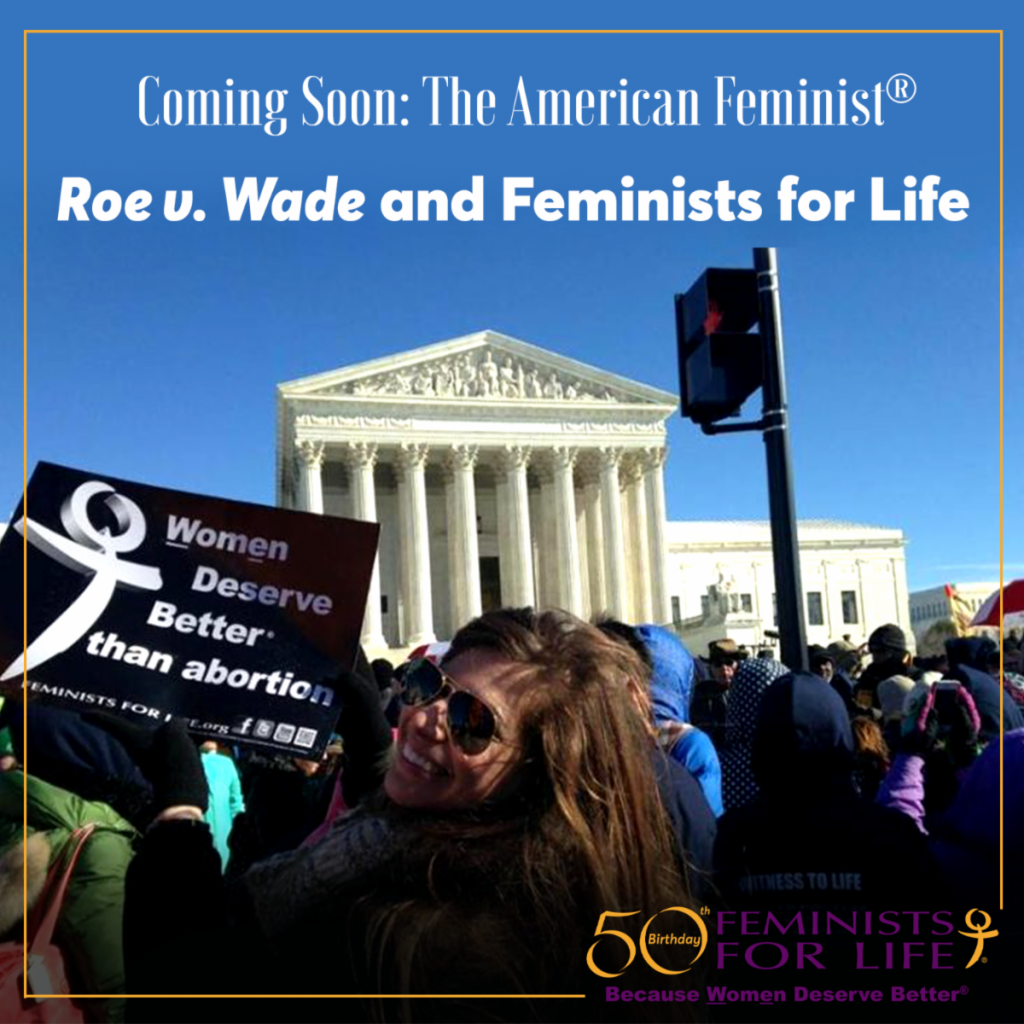 Roe v. Wade and Feminists for Life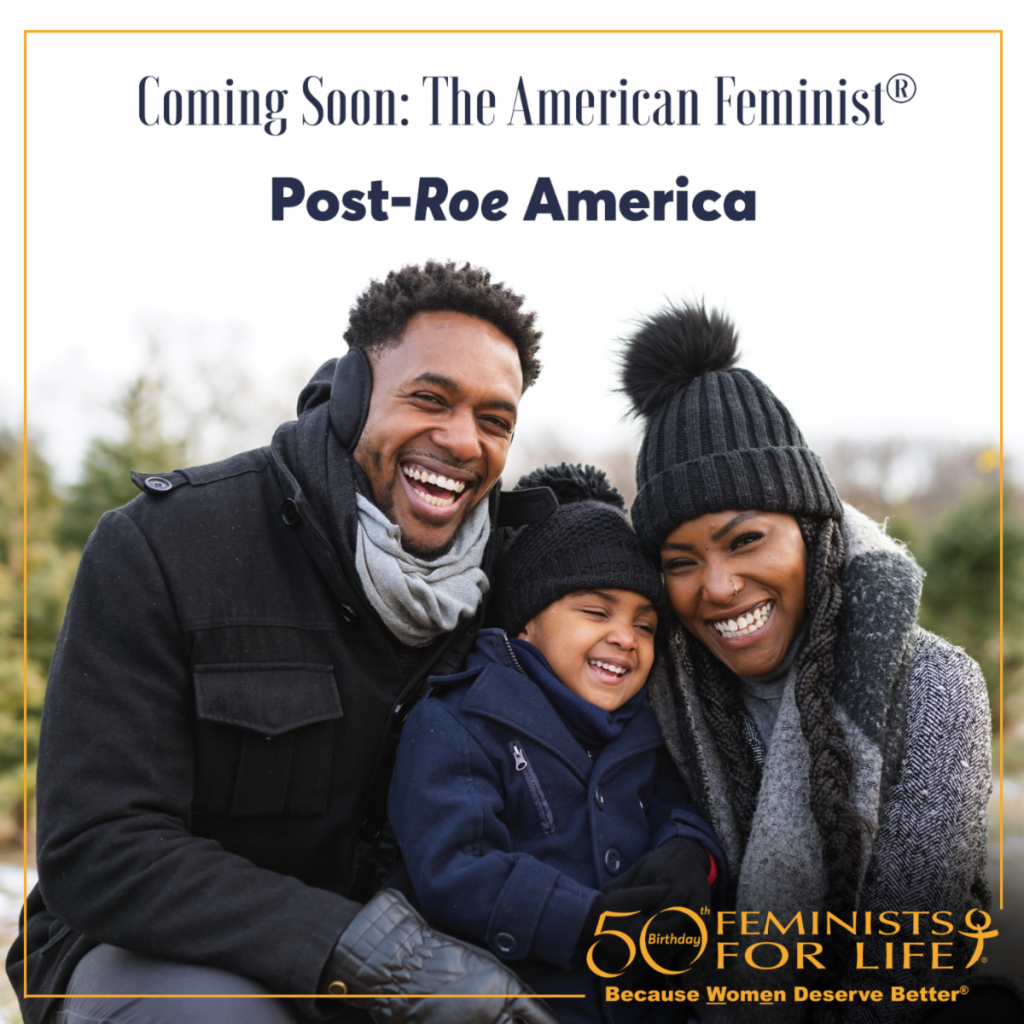 Post-Roe America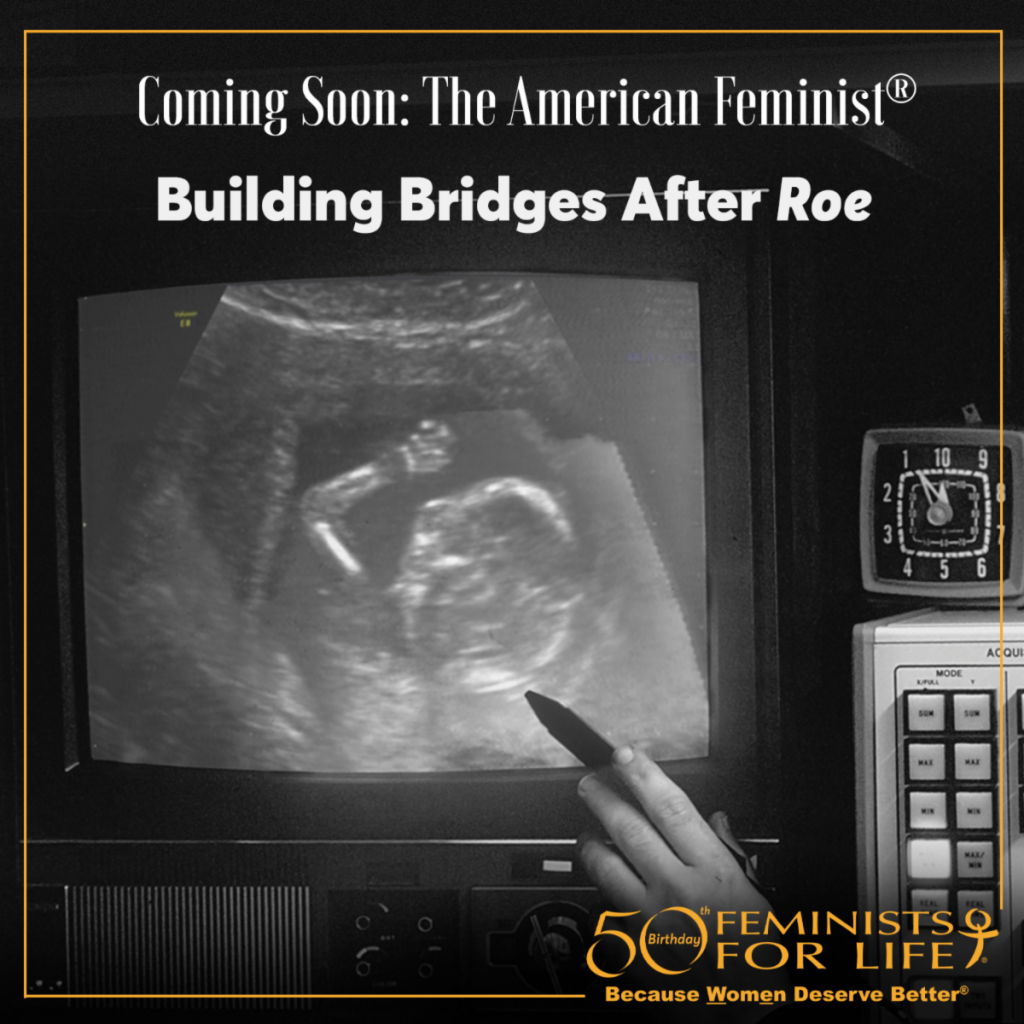 Building Bridges After Roe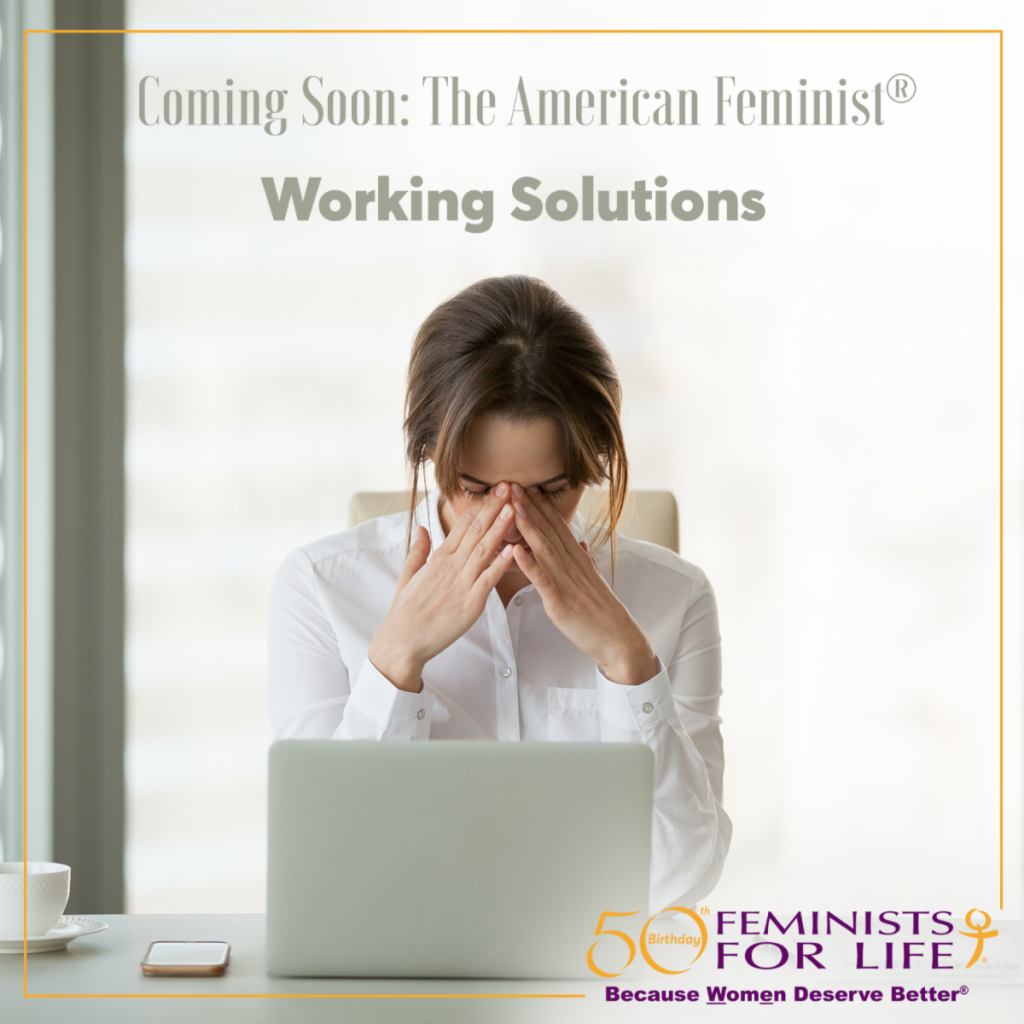 Working Solutions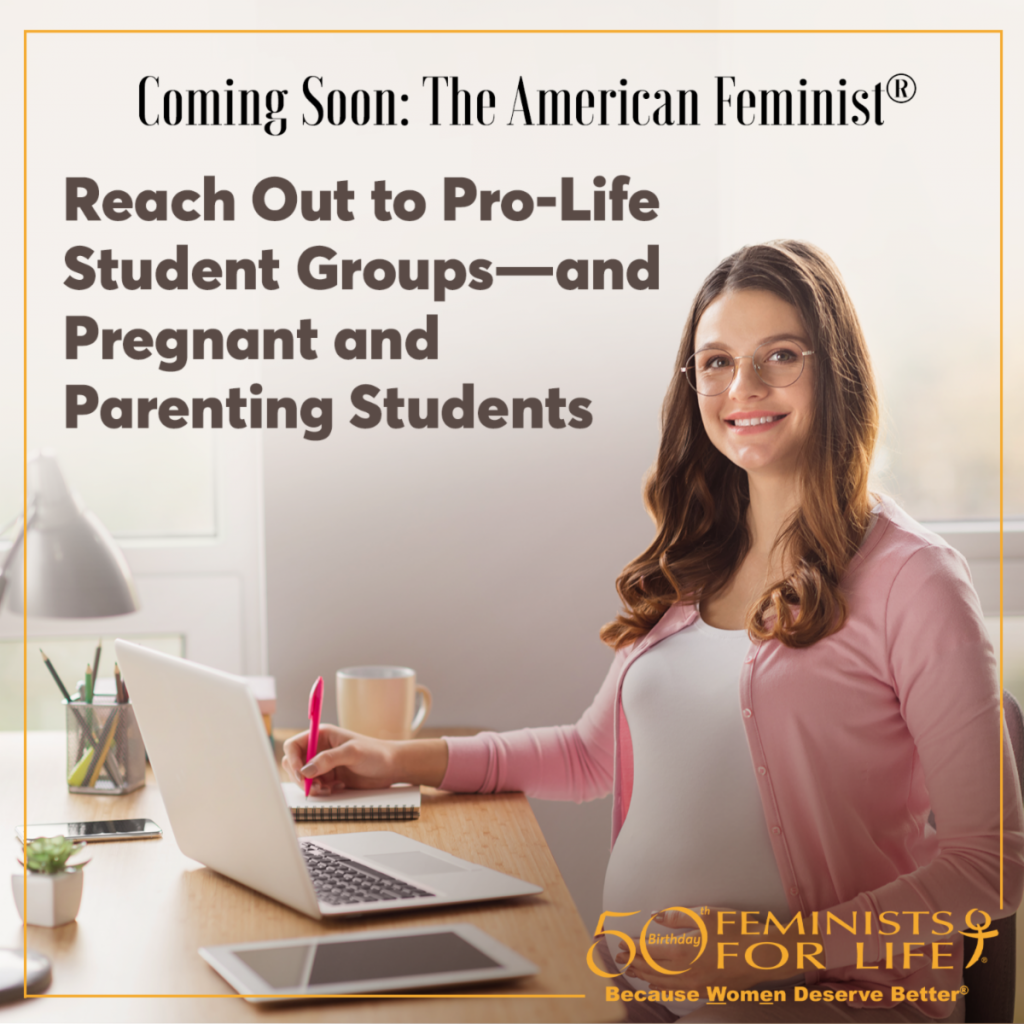 Reach Out to Pro-Life Student Groups—and Pregnant and Parenting Students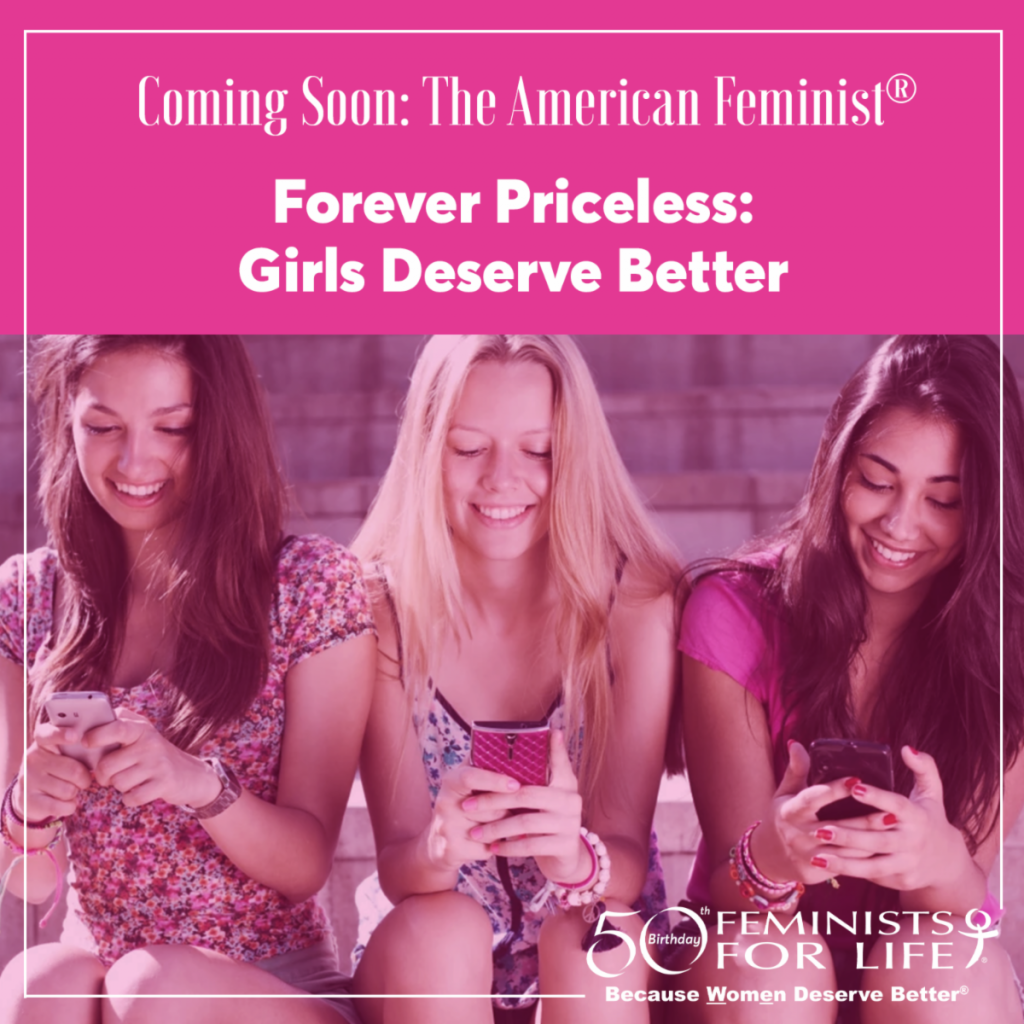 Forever Priceless: Girls Deserve Better
We Remember: Keisha Atkins
And as we mentioned earlier, the votes are in!! Thank you to everyone who let your voice be heard on the cover of this special issue! The vote was close, and rest assured, your feedback was so important to us, including from those of you who voted for our cover runner-up (which you can still see in this issue — and was my favorite, too!).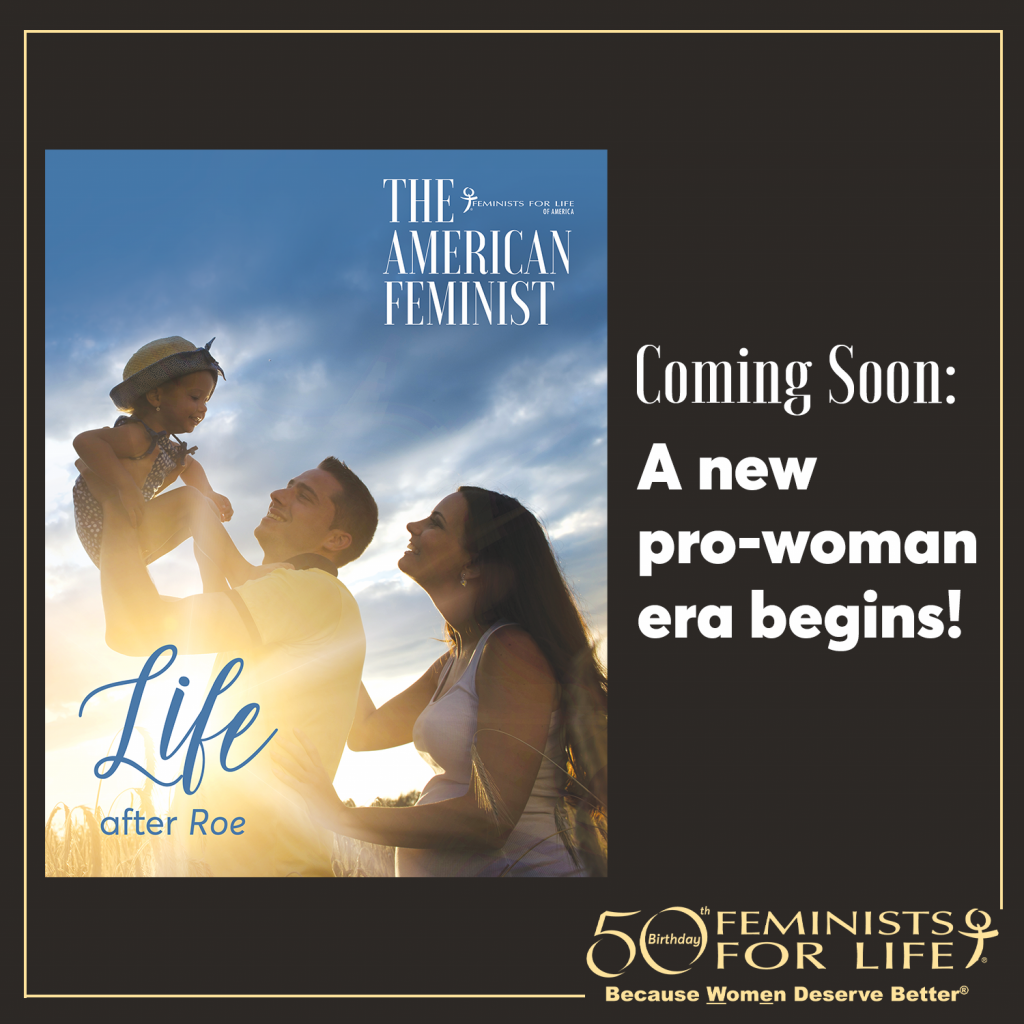 You may not have noticed, but the same mother and child were on both covers. And the image with the dad won!
As we roll out this historic edition of The American Feminist and get ready for post-Roe events next month, you can maximize your support of us and those we serve THREE ways:
Your single gift will be matched by the Board and Friends.
Your monthly gift will be DOUBLE-matched by another group of friends.
And finally, corporate gifts will be matched yet again!
Gift subscriptions are also available if you're still stumped about what to get your loved ones as you holiday shop.
Whichever best fits your capacity to give, please know that it will be most meaningful to those we serve as we march forth into this new era. Thank you.
Because women — and girls — deserve better,

Serrin M. Foster
President
Feminists for Life of America
Editor-in-Chief
Women Deserve Better
& The American Feminist
P.S. To protect this special edition, your magazine will arrive in a special wrap. On the inside are two Women Deserve Better® ads, which serve as your gift to women in your community. When you post them somewhere, please take a picture and send it to us! Thanks again.