A charity I supported evidently sold my name and giving history to a list broker. They must assume that because I am a woman that I support abortion. So was I just solicited by Planned Parenthood.
But independent women don't share the same opinion about our life-giving capacity — or abortion.
We are no lemmings.
My first response was to mark it, "REFUSED: RETURN TO SENDER." But I wasn't about to waste postage returning it. Then I thought about recycling. Nope. I wanted to know what they are selling.
Oh, and I got a nifty bumper sticker. (That IS going to the landfill.)
I read their little scenarios from women with made-up aliases who went to Planned Parenthood for one reason or another. It is all the usual stuff they say about judgmental doctors, saving women from breast cancer. Then a woman reportedly said it wasn't time to have more children as "hers" were grown and the timing was not right to have a baby… news alert.
The time is now. And they are "hers" — and his. They all deserve support.
But this caught my eye. Here is the new terminology for confirming a pregnancy test at Planned Parenthood: They call it "peace of mind" testing. Of course, they go on to give her "non-judgmental information about all of her options."
Translation? Abortion.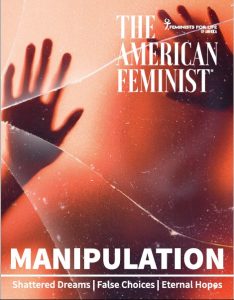 We know what they will drive her to. I've seen their internal training — and shared it with you in our special issue of The American Feminist "MANIPULATION," when desperate women ask the most common questions:
Will my baby feel pain?
Where will my baby go?
Does this make me a bad person?
Will I go to hell?
Will God forgive me?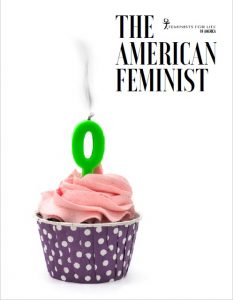 Here is the bottom line: Abortion doesn't provide real relief to women who have suffered and regret their abortions. With empty wombs and empty arms, they go back to the same situations that left them on empty in the first place.
Rightfully, PEACE BEGINS IN THE WOMB™.
But thanks to Planned Parenthood, there is no peace in the womb for mothers and their unborn little girls and boys who are aborted.
Abortion is nothing to celebrate, much less worthy of investment.
So I hope you will share the good news: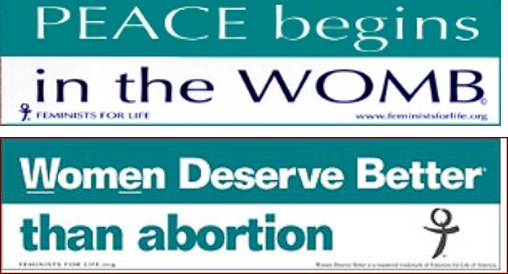 and help bring women to WomenDeserveBetter.com.
So today I am making a gift to Feminists for Life inspired by Planned Parenthood's appeal to me. I invite you to do the same during the year-end match.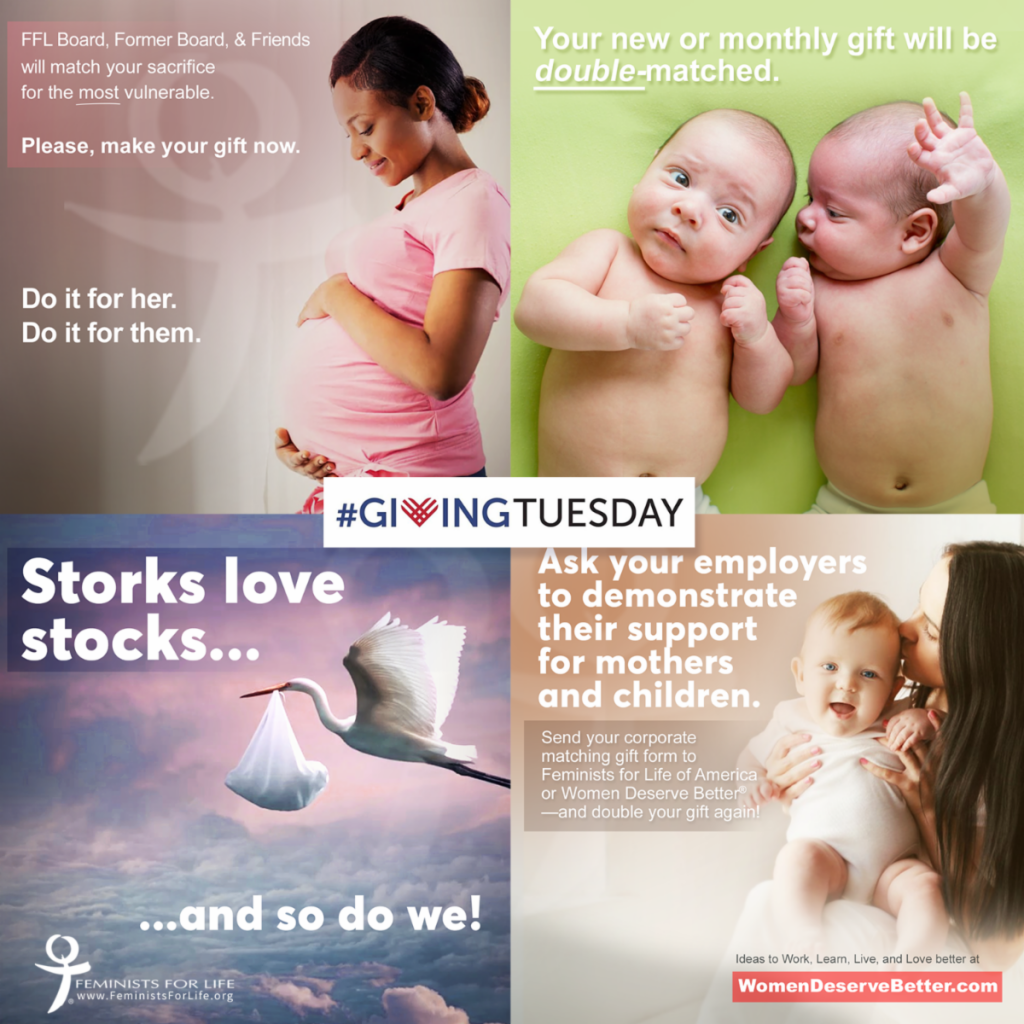 What better way to celebrate women's life-giving capacity than by supporting women and children?

Thanks, Planned Parenthood.
Because women deserve better,
Serrin M. Foster
President
Feminists for Life of America
P.S. Remember, to help in your personal knowledge about these subjects and more, we have our Cyber Monday sale with 25 percent off many of our evergreen theme-based issues and brochures. And to get the word out, we have placards in advance of Roe events and bumper stickers with messages of hope and truth. So while you make your single or monthly donation, please also shop Covetable Stuff on our Feminists for Life website.
And most important, please share the WomenDeserveBetter.com website with those in need. Thank you.