Because of you, we had legislative victories, including one in California!
Because of you, we participated in large public events, including 40 Roe events across the country, getting out our signature messages that Women Deserve Better® than Abortion, that Peace Begins in the Womb™, that we can Refuse to Choose®.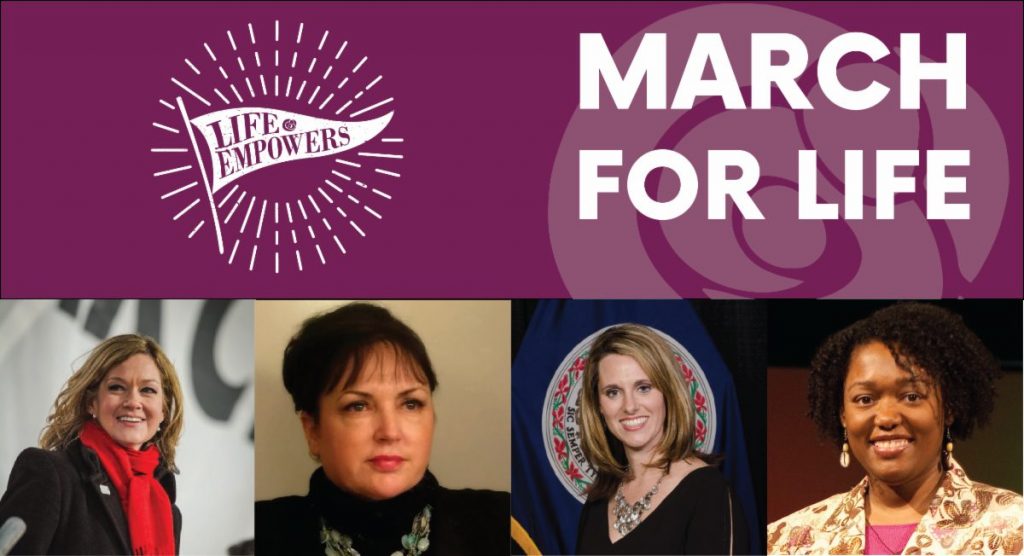 Because of you, we were able to make presentations to students at the Capitol Hill Intern Briefing and on campuses across the country with more speakers and a variety of speeches!
Because of you, we were all over the news this year.

Because of you, we were able to create a new Feminists for Life website in advance of the 2020 Centennial Celebration for students, researchers, and advocates like you!
Because of you, we published informative evergreen theme magazines of The American Feminist®, including a special edition ⁠— a brilliant new 2020 calendar ⁠— and reached well over 60,000 daily on social media.

Because of you, our helpsite, WomenDeserveBetter.com, is helping thousands of women a year and their little ones!
Like you, I have dreams for next year, including:
more legislative initiatives that require staffing,
more presence in the media so that we can move the agenda forward,
more events to reach the next generation,
and many more tools for our activists on campus and in the community.
What we are able to do next is literally decided by what people like you do now.
You may be surprised to know that with the equivalent of three full-time staffers, we have done all of this with your support.
Please help us make 2020 a year where we get closer to our ultimate goal: Make Abortion Unthinkable! If you have not made or increased your monthly gift, made a single gift, or sent in your corporate matching form, please do so now.
You may also make gifts to our helpsite, WomenDeserveBetter.com. They will also be matched.
On behalf of the Board and staff, I thank you and wish you a wonderful new year filled with hope, happy mothers, and precious new babies and, whenever possible, with dads in the picture.

Because women deserve better,
Serrin M. Foster
President
Feminists for Life of America
P.S. Remember the year-end match is on, and there are three ways to give: single, monthly, and corporate, and NEW: We now accept eChecks! Go here to learn more. To send gifts of stock, please contact us today.
P.P.S. One more way to save: Donors who have hit 70 1/2 years of age may find BIG benefits by distributing a donation directly from their IRA or Roth IRA. Read here to find out more.
P.P.S. Next month marks dozens of Roe events across the country. If you would like to volunteer to distribute FFL signs, please email us with your name, contact information, and where you're from and will be volunteering. Thank you!