Join FFL at March for Life!
January 21, 2022 @ 11:00 am

-

3:00 pm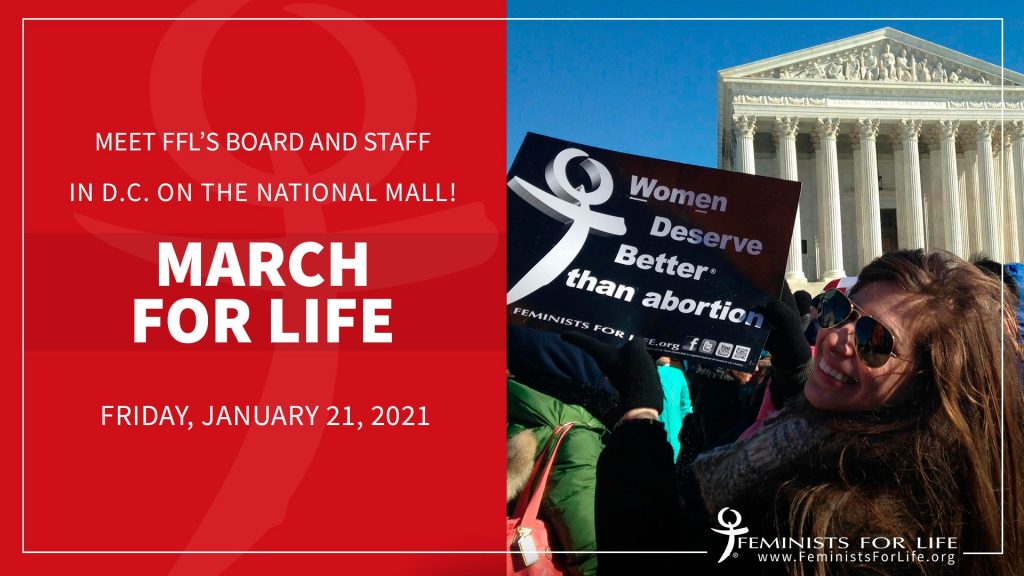 Join us at the March for Life! If you want a placard, look for us and our "Feminists for Life" banner. More details and location to come.
You can also purchase individual placards here: https://www.feministsforlife.org/…/posters…/placards/
Additionally, local organizers can get FREE packets of placards. Just pay $30 in shipping, handling, and special packaging.
Roe events will be here before you know it, and this year will be especially hopeful because of progress at the state level to protect women and children from abortion.