May 24, 2022
Announcing FFL's Summer Reading Series!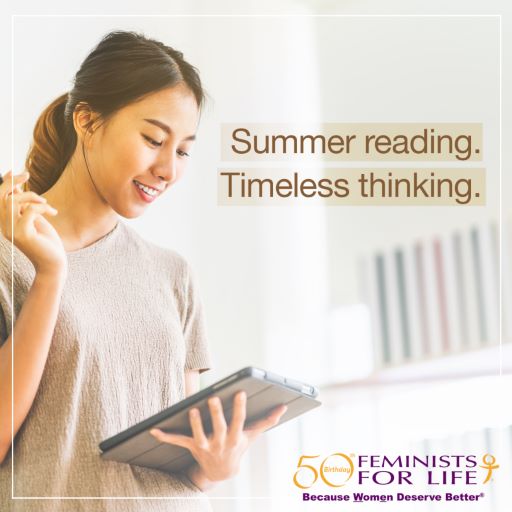 A Board member recently relayed an idea from a friend who is teaching teens by having them read select timeless philosophical articles by FFL authors to help them better understand abortion. First she had them read "Abortion: A Betrayal of Feminism," by former FFL Board President Rosemary Bottcher, and "Women Deserve Better than Abortion," by FFL President Serrin M. Foster.
Especially in light of the impending final decision on abortion from the Supreme Court, we thought: What a great idea — whether it is for your own understanding of abortion from a pro-woman as well as pro-life perspective, but it would be important to share with teens or collegians as they navigate school and counter arguments they will likely hear there.
So as we enter unofficial summer, we propose you start with the groundbreaking article by Frederica Mathewes-Green — one of her many stellar pieces — called, "The Bitter Price of 'Choice.'" It is also a great refresher for those of us who have been around the movement for a while.
We hope you like this idea, and we'll send more throughout the summer. Perhaps you have another classic fave you wish to suggest. Or maybe you might suggest it at your reading club or church. We'd love to hear from you!

Because women — and girls — deserve better,
Damian J. Geminder
Director of Public Education & Editor
Feminists for Life of America