This issue of The American Feminist is all about family, specifically the "Sheer Joy" children bring us. Earlier this year, we invited you to share your funniest, sweetest, tenderest, and most precious memories. Well, you delivered, creating our FFL family album and keepsake.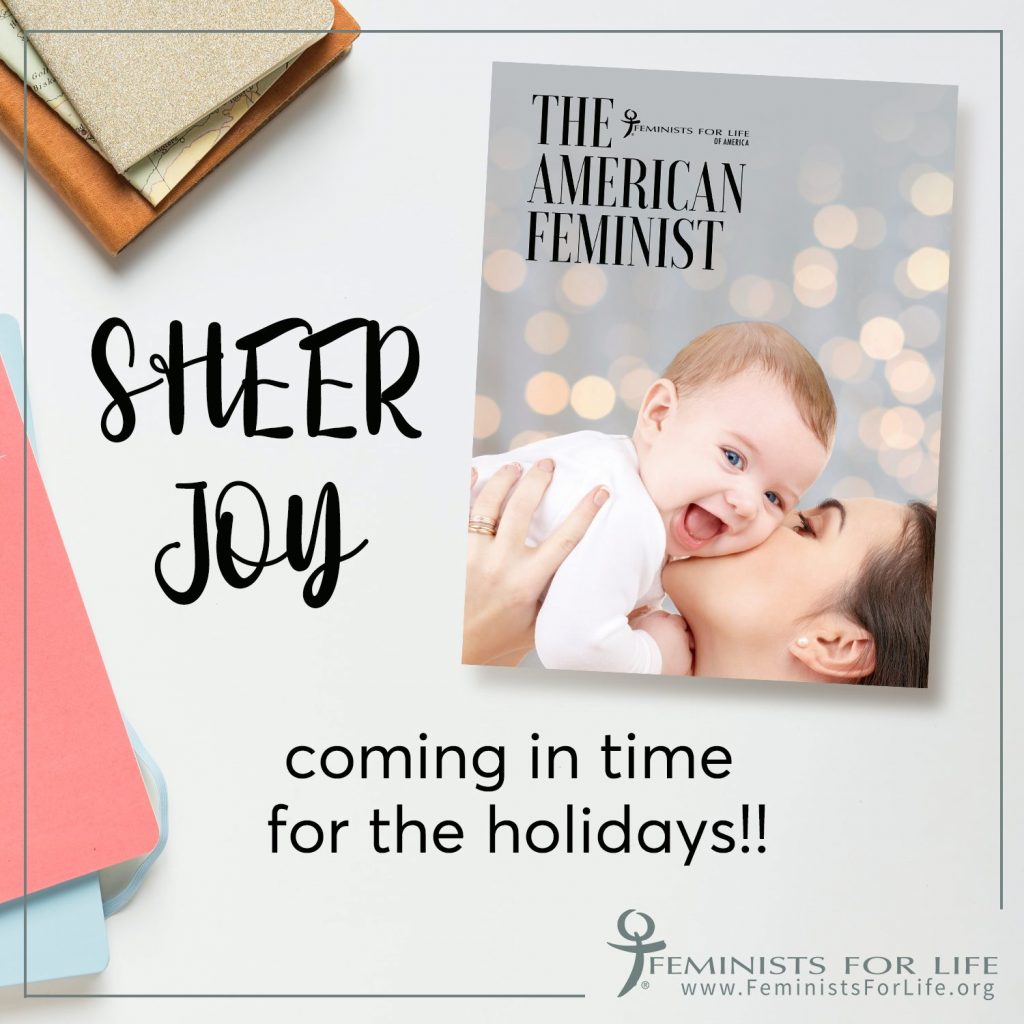 Thanks to a generous outpouring of moving stories, photographs, and children's drawings from supporters like you, we have been able to compile this very special edition of our biannual magazine, in advance of our 50th Anniversary next year.
That's right: We are on the cusp of nearly a half-century of advocacy for women and children, and we aren't about to stop now.
The holiday season is also the season of giving, and the Board and Friends are excited to announce, once again, that there are three ways to increase your impact on behalf of the most vulnerable.
This campaign will maximize your donation:
And finally, corporate gifts will be matched yet again!
Finally, a new magazine means a new Welcome (or Welcome Back!) Kit. If your support has lapsed, we invite you to give today or renew your support so that you can share in this "Sheer Joy" with us.
You can also spread the joy with a gift subscription.
We are so thankful to be able to help those in need this holiday season and all year long. And we are especially thankful to do so with generous supporters like you. On behalf of the most vulnerable, I thank you.

Because women — and girls — deserve better,
Serrin M. Foster
President
Feminists for Life of America
Editor-in-Chief
Women Deserve Better
& The American Feminist