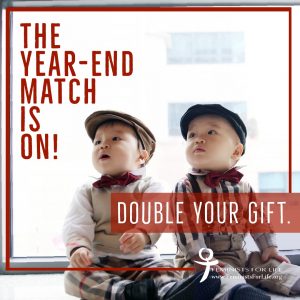 From now through December 31, new and increased monthly gifts will be DOUBLE-matched! Your monthly donations provide core support as FFL works to bring about positive, holistic change.
This offer is time-limited, so please help fuel our work now so that we may support every new life and make it better. Monthly donations include subscription to The American Feminist. New and returning members will also receive a Welcome or Welcome Back Kit.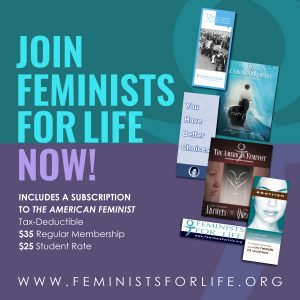 YES! I want to support Feminists for Life and eliminate the root causes that drive women to abortion by making a tax-deductible donation, a tribute to someone special or a memorial gift.
Feminists for Life is a 501 (c)(3) organization – all donations are tax-deductible for IRS purposes.
Online Donation Form
 We accept Visa, MasterCard, and Discover for online donations.
 Online donations available to US & Canada residents only; other countries please use one of the donate-by-mail options found here.