While most young women her age were getting ready to go out and celebrate New Year's Eve in Chicago, 18-year-old Sylvia Moore spent the waning hours of 1986 battling for her life, a fight her battered body unfortunately could not win. Several hours after undergoing an abortion at the hands of Dr. Arnold Bickman, the young woman was dead. Forced to leave the abortion clinic still in shock and bleeding heavily from the procedure, Sylvia entered a local hospital where she was later pronounced dead.
In a Chicago Tribune article detailing the young woman's death, Bickman is said to have called the severely weakened and bleeding young woman "lazy" for her inability to stand and leave the clinic of her own volition. He proceeded to have the young woman removed from the clinic. Though in obvious and desperate need of medical attention, all Sylvia received from Dr. Bickman was scorn and dismissal.
According to the autopsy performed on New Year's Day 1987, Sylvia arrived at a nearby hospital with no blood pressure and no pulse. She then underwent an emergency hysterectomy, but Sylvia bled to death shortly thereafter. During the autopsy, the Cook County medical examiner found lacerations to Sylvia's uterus, cervix, and vagina. In addition, a plastic object was found in her body where a perforation had occurred in her uterus.
As a result of Dr. Bickman's negligence while performing the abortion and his refusal to aid her while she was in obvious distress, Sylvia's death was ruled as a homicide. Instead of welcoming in the New Year with their child, Sylvia's parents were forced to say goodbye to their daughter and subsequently filed a lawsuit against Dr. Bickman.
Source: The Chicago Tribune;
Cook County Circuit Court, case 87L 15971
Reprinted from The American Feminist, Spring 1999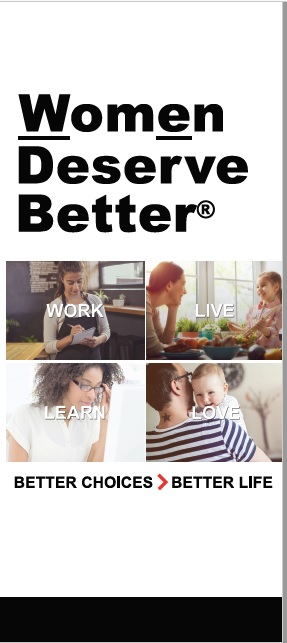 WomenDeserveBetter.com is our online resource for women in need. Help a woman Work, Learn, Live, and Love better throughout her adult life. Share this valuable resource in your community; in your workplace; on campus with service providers; and at women's and pregnancy resource centers, health providers offices, pharmacies, and elsewhere!
Sold in packs of 25 brochures. Order here!