Michelle Madden, 18, was a college freshman when she became pregnant. Michelle decided to have an abortion after a doctor told her that the drugs she was taking for epilepsy would cause her baby to be deformed. O.B. Evans performed the abortion at the Family Planning Medical Center of Mobile, Ala. Three days after the abortion, Michelle collapsed and had to be taken to the hospital. At the hospital, doctors found a leg bone, two pieces of the baby's skull, and some of the placenta inside Michelle's uterus.
Michelle died of a blood infection resulting from the abortion three days after admission to the hospital.
Michelle's parents sued Evans for malpractice. A jury awarded the Maddens $10 million for the loss of their daughter.
The Mobile Press Register, 6/6/91 & 6/16/91
Reprinted from The American Feminist, Summer 1997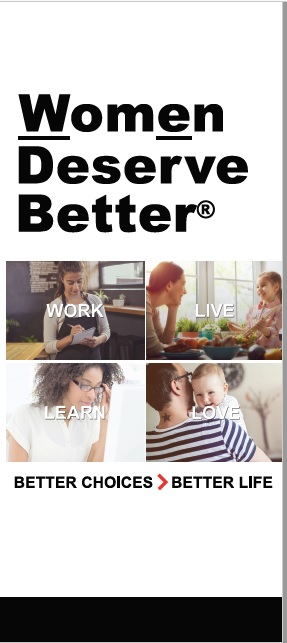 WomenDeserveBetter.com is our online resource for women in need. Help a woman Work, Learn, Live, and Love better throughout her adult life. Share this valuable resource in your community; in your workplace; on campus with service providers; and at women's and pregnancy resource centers, health providers offices, pharmacies, and elsewhere!
Sold in packs of 25 brochures. Order here!