We Remember Lisa Toscani


July 10, 1957 – December 22, 2016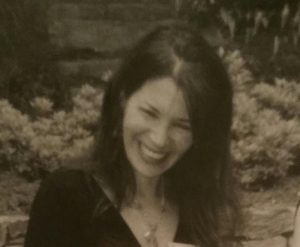 The woman behind many of the most memorable pro-life images has lost her own life. Former Vice President of Communications for Feminists for Life of America and our art director, Lisa Toscani, finally succumbed to stage 4 lung cancer
For two decades, Lisa served as our art director. Her images have converted many to the pro-life side and inspired others to focus on the unmet needs of women. She designed FFL's original College Outreach ads and many iconic covers of The American Feminist, even contributing memorable lines about abortion. (It's our body. It's our choice. Yeah. It's our problem.)
Lisa's art elevated the entire pro-life movement from the mid-1990s. She replaced images of sorrow with joy to be a Feminist for Life. Her tongue-in-cheek ads about an "Anti-Choice Fanatic" (featuring Susan B. Anthony) and "Just Another Old Biddy for Life" (with Elizabeth Cady Stanton) took people on both sides by surprise and made them think.
Lisa's art gave life to FFL's slogan, Women Deserve Better than Abortion. The campaign, which began a year in advance of the 30th anniversary of Roe v. Wade was supported by the USCCB's Pro-Life Secretariat through a grant from the Knights of Columbus and in coalition with dozens of other pro-life groups. Women Deserve Better than Abortion soon became a catchphrase that continues to this day.
It was Lisa who first suggested the "Voices of Women Who Mourn" column in FFL's magazine, The American Feminist — and another for those women who died from abortion called "We Remember."
Now, we remember Lisa for her numerous efforts help the most vulnerable.
Her last effort for FFL two years ago was the ad for Raising Kids on a Shoestring. The project was close to her heart.
Many years earlier, Lisa, who always wanted to be a mother, went to Vietnam and adopted her precious son, Max. Lisa shared a video with him as a little boy running and laughing in the orphanage. Lisa left on the last plane out of Vietnam before adoptions to U.S. citizens were prohibited by the government. Lisa said, "Max was a miracle on so many levels."
Since Lisa first learned that she had stage 4 lung cancer in June 2014, her determination to beat this daunting diagnosis was unyielding. She had good days and bad days, but her determination was consistent, inspired by her love for her son, Max, who is now 13. Friends and family rallied to fundraise for Max's mom. They also created a huge support group, doing every possible thing forher and Max.
Before Lisa died in her mother and father's home, she told Max that he had a new home and will raised by his aunt and uncle. As Lisa was leaving this earth, her mother said she raised her arms. One can only imagine what she was seeing.
I am heartsick. Since I began at Feminists for Life in 1994, Lisa was there for us every step of the way and for those we serve. One can only imagine how many lives she has touched — and saved. In her memory, let us redouble our efforts for mothers and children so that we all see a day that Lisa envisioned when, "No more children die. No more women cry."
Because women deserve better,
Serrin