Here we go again.
As stories of sexual harassment in the workplace continue to mount in Hollywood, in the media, and in Washington, it's always welcome news when some good news for women and children comes out of our nation's capital.
Feminists for Life endorses the following bills and urge their passage and signing into law. Please email your representative and senators or call the Hill switchboard at 202.224.3121 now.
The Supporting Working Moms Act, introduced by Rep. Carolyn B. Maloney (D-NY) and Sen. Jeff Merkley (D-OR), would extend current breast milk policy guidelines to cover millions of salaried executive, administrative, and professional employees, including elementary and secondary school teachers. The current statute requires employers to provide reasonable break time and a private, non-bathroom place for most hourly wage-earning (nonexempt) workers to express breast milk at work.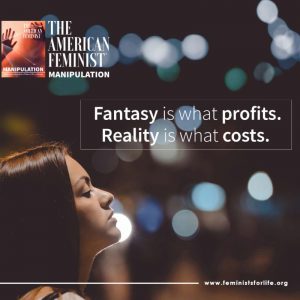 The Stop Enabling Sex Traffickers Act of 2017, introduced by Sen. Rob Portman (R-OH), would clarify that current law does not prohibit the enforcement against providers and users of interactive computer services of federal and state criminal and civil law relating to sex trafficking.
All of these measures have wide, bipartisan support, and we ask that members of both political parties — and no party — to come together to enshrine these vital measures into law.
We are also pleased to hear the unanimous passage yesterday of H.Res.630, co-sponsored by Rep. Barbara Comstock (R-VA) and Rep. Jackie Speier (D-CA). This legislation requires each member, officer, and employee of the House of Representatives to complete a program of training in workplace rights and responsibilities each session of each Congress. The Senate passed its own anti-harassment measure earlier this month, also unanimously.
We will expect full accountability for any past harassment. And we demand restoration of the $17 million of our tax money used to settle past cases — from the members of Congress — not the victims.
For those of you who do not have employer-provided health insurance, we want to invite you to check out this map from the Charlotte Lozier Institute so that, when possible, you can choose to opt out of abortion coverage in your state. (To read the inspiration for the institute's namesake, read our original research by our late historian Mary Krane Derr here.)
Speaking of health care, our latest offering from Women Deserve Better, by Laura Ricketts, explains why your personal support network is so important as you parent: "Your mothering instinct can help you know when your baby is getting sick, and when he or she is overstimulated. It can help you meet his or her needs. But it can't show you the time-tested tricks for soothing a colicky baby or how to give him or her Tylenol without spitting it back out. This is why you need your village."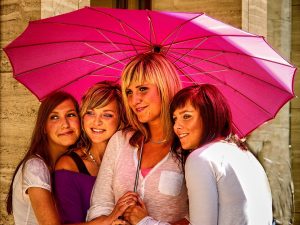 And finally, many thanks to those of you who were so generous in our Giving Tuesday Facebook fundraiser. Our year-end match is still on, so all donations between now and December 31 will be matched by the Board and Friends. All donations will be doubled — and are tax-deductible.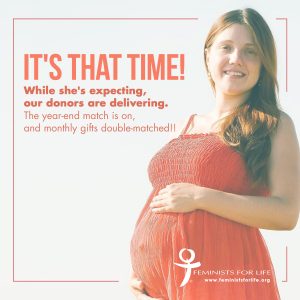 Let's finish 2017 out strong so that we can accelerate efforts for the most vulnerable in 2018. Thank you.
Because women deserve better,