FFL Remembers Pro-Life Feminist Historian Mary Krane Derr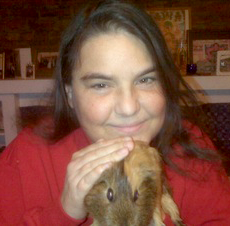 Perhaps no one was more responsible than Mary Krane Derr for revealing our rich pro-life feminist history. She contributed numerous essays for FFL's "Herstory" series but may be best remembered as co-editor of ProLife Feminism: Yesterday and Today, along with former FFL President Rachel MacNair and Linda Naranjo-Huebl.
Mary consistently advocated the protection of life and was committed to seeking peaceful solutions for complex situations that people face.
In 1998, Mary attended FFL's Pregnancy Resource ForumSM at her alma mater, the University of Chicago. She recalled her own pregnancy while she was a student and the pressure to abort, especially because Mary faced significant health issues. By then, Mary was a trained counselor herself. She told the Forum panelists that the best thing other counselors can do when telling a woman that she is pregnant is to let her take some time to absorb the news, adding, "Once you are pregnant, you are changed no matter what you choose. Counselors should ask the woman, 'What would be the best outcome for you and your child?' – then help her achieve that dream." Her then-ten-year-old daughter, Sarah, was at her side. I share that story at the close of every Pregnancy Resource ForumSM I moderate.
Mary suffered from several chronic diseases. She became ill in India, where she was doing a poetry reading, and died at age 49 on Nov. 30, 2012, after returning to her family in Chicago.
We will honor Mary by continuing to share the pro-life feminist history that she so carefully researched for us to enjoy today. May she find the peace she consistently advocated for others.

---

By Serrin M. Foster President