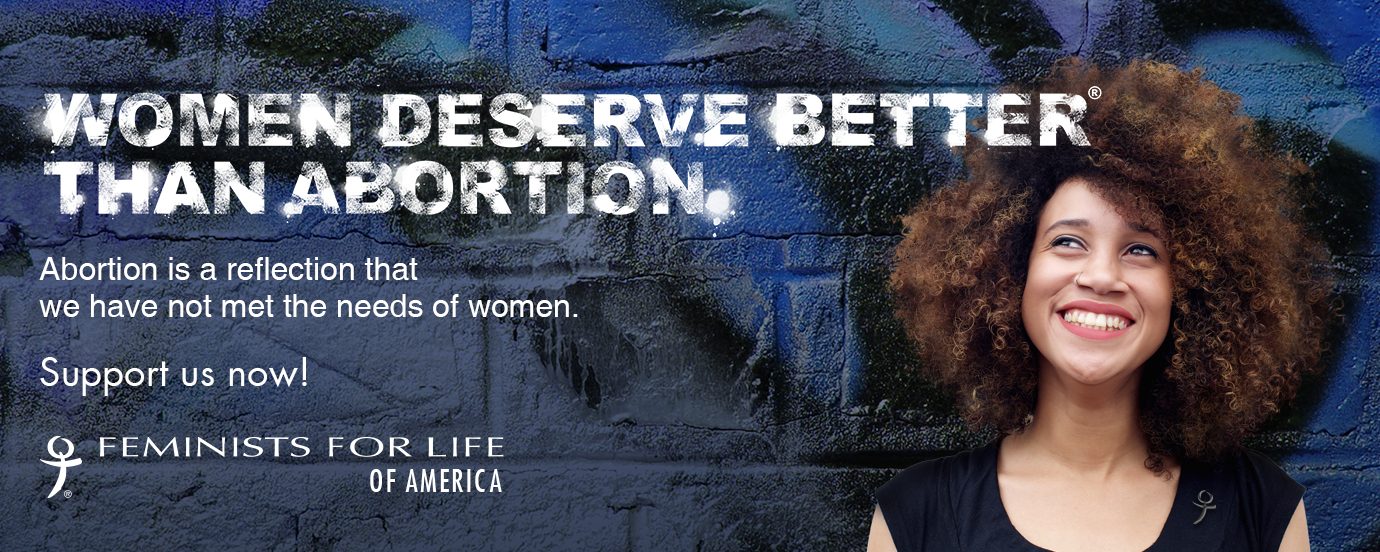 Be a Feminist for Life!
Donate to receive
our magazine,
The American Feminist,
and other gifts.
Facebook Posts
Feminists for Life of America is reacting strongly to the Vice President of the United States meeting with university presidents to promote abortion: www.insidehighered.com/news/2022/08/09/vice-president-meets-college-presidents-abortion
"FFL has been working for decades to help pregnant and parenting parents and birthmothers achieve their career plans, without having to sacrifice their children. With nearly 2.1 million single mothers also serving as student parents (iwpr.org/iwpr-issues/student-parent-success-initiative/single-mothers-in-college-growing-enrollme...), now is not the time to go backwards," said FFL President Serrin M. Foster.
"It is more than disappointing to see the emphasis on abortion by Kamala Harris and some administrators. It is regressive. They accept the false notion that having children is an obstacle to success, while we believe that motherhood in and of itself is a form of success. University and college administrators should not participate in pressuring women to eliminate their own babies, because it inconveniences the SCHOOLS.
"Women are inherently different because of our ability to give life, and accommodating this gift is rewarding. Administrators should not send a chilling message...."
Read the rest of Serrin's message here: www.feministsforlife.org/true-freedom-will-never-come-at-the-expense-of-another/
...

See More

See Less
www.nbcdfw.com/news/local/jury-finds-yaser-said-guilty-in-daughters-murders/3043692/
Yaser Said was just found guilty of murdering his two teen daughters, Sarah and Amina, who wanted to live as American girls, rather than by the traditions of their Egyptian-born father. The most important witness was his own daughter, Sarah, who suffered nine gunshot wounds. Her chilling 911 call was played before the jury on Wednesday, where she was heard saying her father shot her and that she was dying.
"Many have referred to this as a so-called 'honor killing.' That is untrue. It is dishonorable to kill defenseless children," said FFL President Serrin M. Foster. "This is the definition of cowardice. Fathers by definition protect their daughters and sons, They teach, inspire, guide, and love unconditionally."
It took just four hours for the jury to return the verdict. Now, Said will face a lifetime in prison.
You can read more about this horrific practice in Kristy Kirkland's article, "In the Name of Honor," in our classic issue of The American Feminist, "Crimes Against Women Around the World": feministsforlife.org/-taf/2002/SpringSummer2002/SpringSummer2002.pdf
...

See More

See Less
This error message is only visible to WordPress admins
Error: No connected account.
Please go to the Instagram Feed settings page to connect an account.