Tell pro-life students, "We have your backs!"
Originally published September 5, 2012
The email exchange below is typical of what we receive from pro-life student leaders. You can see the serious challenges our students face — and how much they count on FFL — especially as we are about to start a new school year:
In response to this email, FFL gave this student leader support, encouragement, and technical assistance, including a year-round calendar with easy-to-implement activities.
Thanks to your past support, our staff was also able to mail FFL's "Revolution on Campus" kit to help these students grow their group and reach out to others at high risk of abortion. That's when the new student leader responded with this:
This is why I'm so committed to FFL. Our emerging student leader went from being "terrified" about taking a stand on campus to being "so excited" to share FFL's unique materials and message.
In order for FFL to fulfill our commitment to collegians who have the courage and commitment to stand up for the most vulnerable among us, we need you to support us now.
Once again, FFL is committed to supporting pro-woman, pro-life student groups. We need donors to step up for these kids who are doing the heavy lifting. They need to know we have their backs.
Your donation of $75 can fund the costs of a student activism kit-and inspire reactions like the one above. FFL helps student leaders create a "Revolution on Campus" and grow their pro-woman, pro-life groups with exceptional and effective materials that include:
• Powerful feminist history that few professors will ever teach-and that never would have been brought up on campus if it weren't for original research uncovered and shared by FFL…
• FFL's striking ads…
• Proven strategies that change the hearts and minds of students who have never known a day without legal abortion…
• Ready-made materials for students to connect a woman in need right now to real help.
Each FFL activism kit can reach hundreds — or thousands — of students. How many kits will you sponsor? One kit for one school ($75)? Four kits for four schools ($300 or a new/increased monthly gift of $35)?
Your gift of $1,000 to $3,000 can get an FFL speaker on campus. Student groups often need partial sponsorship — like the student above, who needs just $400 to cover airfare and accommodations.
Or your gift could help FFL take a campus to the next level with pro-woman, pro-parent, pro-child resources and support. Sponsor an FFL Pregnancy Resource ForumSM and help revolutionize a campus, change the hearts and minds of students, and from there, change the country and the world.
When I think of what I want to invest in, I think of FFL's mission to systematically eliminate the reasons that drive women to abortion. I also think of powerful stories of conversion and how many more students I can help FFL reach.
As a Berkeley grad who is now putting my youngest daughter through college, I know this is "mission critical." And my giving reflects this, to the very best of my ability.
I'm hoping you are in a position to generously help FFL, knowing our track record of success.
We need to get FFL's student activism kits into the hands of these young leaders. And yes, we need speakers who get those terrific stories in campus papers, FFL Pregnancy Resource Forum moderators who take schools to the next level, and student groups who spread our message that "Women Deserve Better® than Abortion," so that no student feels driven to abortion.
Many writers and opinion leaders — and students — have credited FFL as a major influence in the increased number of pro-life student activists.
Less known is that FFL also reaches the pro-choice leaders.
The result? Campus leaders who focus on pro-woman solutions for nonviolent choices.
I've seen it myself, most recently at FFL's Annual Capitol Hill Intern Briefing, where students from across the country heard powerful stories and real on-campus solutions from FFL President Serrin Foster, Vice President and student-parent Sally Winn, FFL speaker and rape survivor Joyce McCauley-Benner, and former FFL Board member and birthmother Jessica O'Connor-Petts.
One student who actually traveled all the way from Massachusetts just for the briefing took the podium to share why she was so relieved to learn about FFL. Her friend became pregnant, had an abortion, and dropped out of school. She wants to prevent more losses like that. So do you and I.
What I didn't know until after the Hill Briefing is that most of the students who attended came because of their support for abortion — and their curiosity about a group called "Feminists for Life."
But they left with a commitment to create pro-life choices-and a program for real change.
Who else does this?
Talking among ourselves is important, but effectively engaging young women and men who have never known a day without legal abortion and sharing our pro-life feminist history and pro-woman solutions is paramount.
Like you, I have determined that our pro-woman, pro-life work is central to my beliefs. Pro-woman, pro-life students risk being ostracized by their peers and by hostile professors and administrators. And in some cases, by their own parents.
We know that those who react in anger are often in deep pain because of their experiences with abortion.
Rather than a knee-jerk reaction, Feminists for Life's supportive and compassionate approach helps build bridges and ultimately helps to create better solutions.
Help me tell our student activists, "We have your backs."
Abortion advocates are ready. Pro-life students have to depend on you and me.
Please carefully consider your choice. Do what you can, to the extent you can. Whatever you are able to do can make the critical difference for student activists and the revolution that is in their hands.
The school year has begun. The time is now.
Because women deserve better,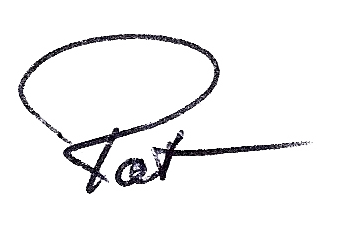 Patrick A. O'Kane
Chair of the Board
P.S. Lives are literally on the line. Just think: How many women, how many babies have you already saved? And how many more women and children can you help save this school year?
You know abortion advocates are ready for this year. They have their medical equipment stocked on the shelves and marketing plans in place.
With your help, we can send kits filled with "AMAZING" resources to student leaders.