Welcome, LifeNews readers!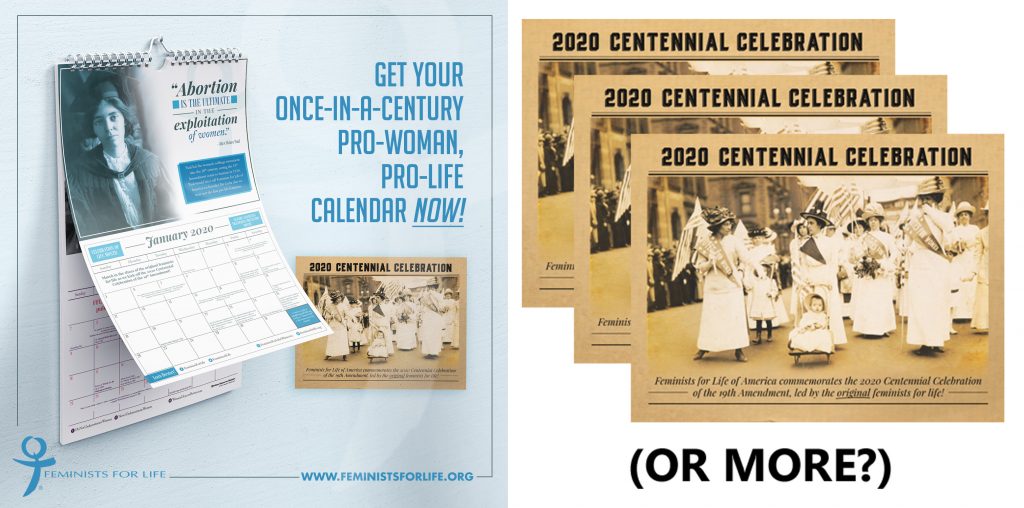 Every page of Feminists for Life's NEW 2020 Suffrage Centennial Calendar is unique and surprising. With pro-life quotes from the original feminists for life to more contemporary Remarkable Pro-Life Women®, you will want to share this with family and friends. This will be a terrific stocking stuffer!
See discount pricing for multiple issues. Bulk orders available while quantities last. Contact info@feministsforlife.org for big orders.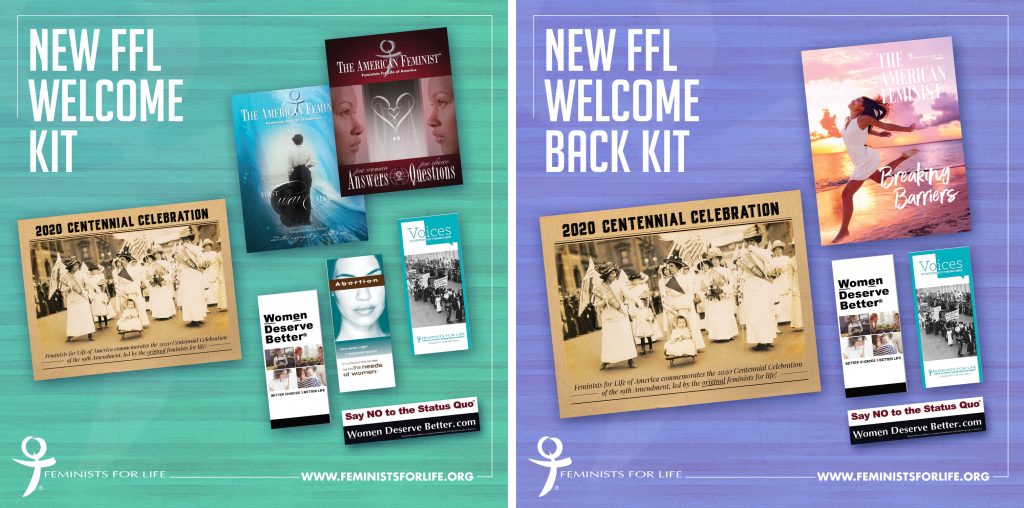 You may wish to order the complete Welcome or Welcome Back Kit. This calendar is also included in FFL's Welcome and Welcome Back kit. This makes for a great gift for any occasion, including tribute gifts.