Our Mission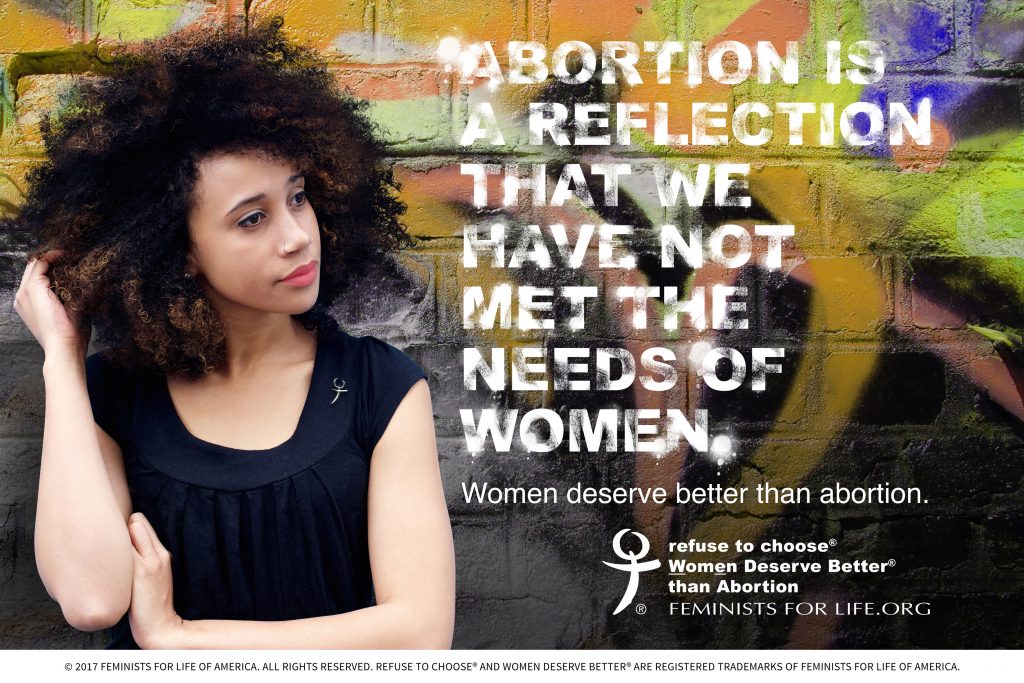 Feminists for Life of America recognizes that abortion is a reflection that our society has failed to meet the needs of women. We are dedicated to systematically eliminating the root causes that drive women to abortion — primarily lack of practical resources and support — through holistic, woman-centered solutions. Women deserve better® than abortion.

Organizational Description
Established in 1972, Feminists for Life of America is a nonsectarian, nonpartisan, grassroots organization that seeks real solutions to the challenges women face. Our efforts are shaped by the core feminist values of justice, nondiscrimination, and nonviolence. Feminists for Life of America continues the tradition of early American feminists such as Susan B. Anthony, who opposed abortion.