I know, you've already gotten dozens of these reminders from all sorts of groups, but I want to be sure you have checked out Feminists for Life's NEW Menu of Opportunity as we celebrate #GivingTuesday and prepare for the new year!
Choose your fave First Course, Second Course, Main Course, or House Specialty!
Perhaps you'd like to contribute to Our Bread & Butter—or go all out with Fruit of the Vine.
Why not have our Prix Fixe or try some Take Away?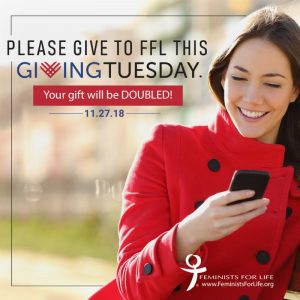 Giving Tuesday is TODAY! And the Board and Friends-led match is ON!!
Please go to www.feministsforlife.org/support, and your year-end gift will be matched. There are three ways to maximize your year-end tax-deductible gift:
1. a matched single gift,
2. matched new or increased monthly gifts,
3. and a corporate matching gift will match your annual gifts once again, both single and monthly!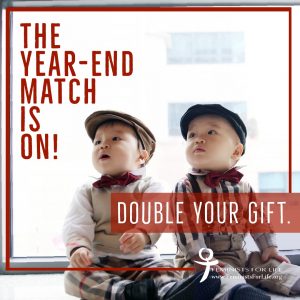 On behalf of the Board and staff, thank you for your sacrifice and support.
Because women deserve better, and every child deserves a chance at life!
Serrin M. Foster
President
Feminists for Life of America