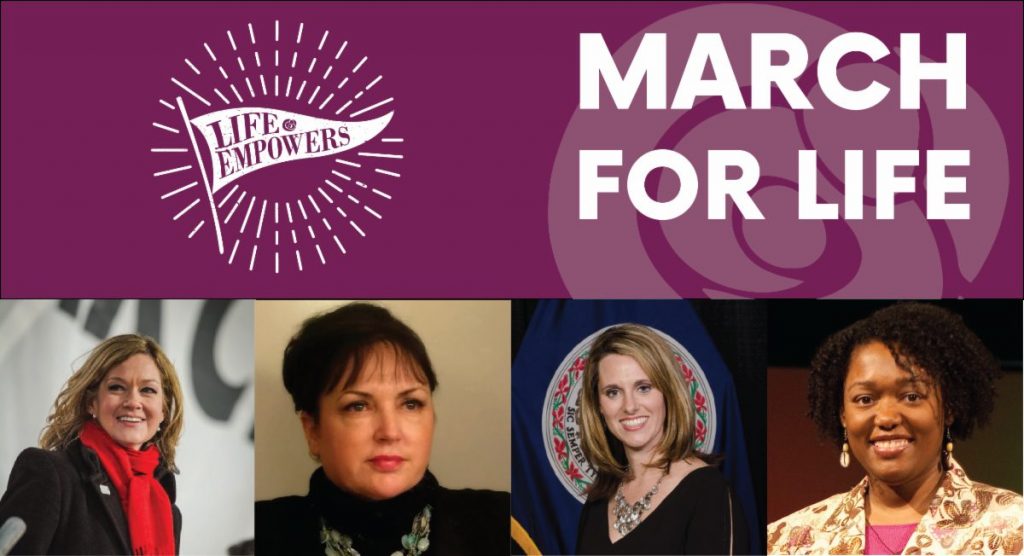 First and foremost, thank you.
Because of your support, we were able to finish 2019 strong and, even more important, continue our momentum into 2020. This year is crucial to our efforts on behalf of the most vulnerable, as it is the Centennial Celebration of the 19th Amendment, which granted American women the right to vote.
Appropriately, we are beginning the year with our biggest project: spreading our pro-woman, pro-life message at Roe events from coast to coast. If you want to be a part of this historic effort, order your placards NOW.
If you are willing to bring 25, 50, or more placards to an event, FOR FREE, let us know now. Otherwise, please order one for yourself.
We're sorry, but it is too late to ship placards for events taking place before January 22. Order early for next year! But for events taking place January 22 or later, tell us your orders NOW.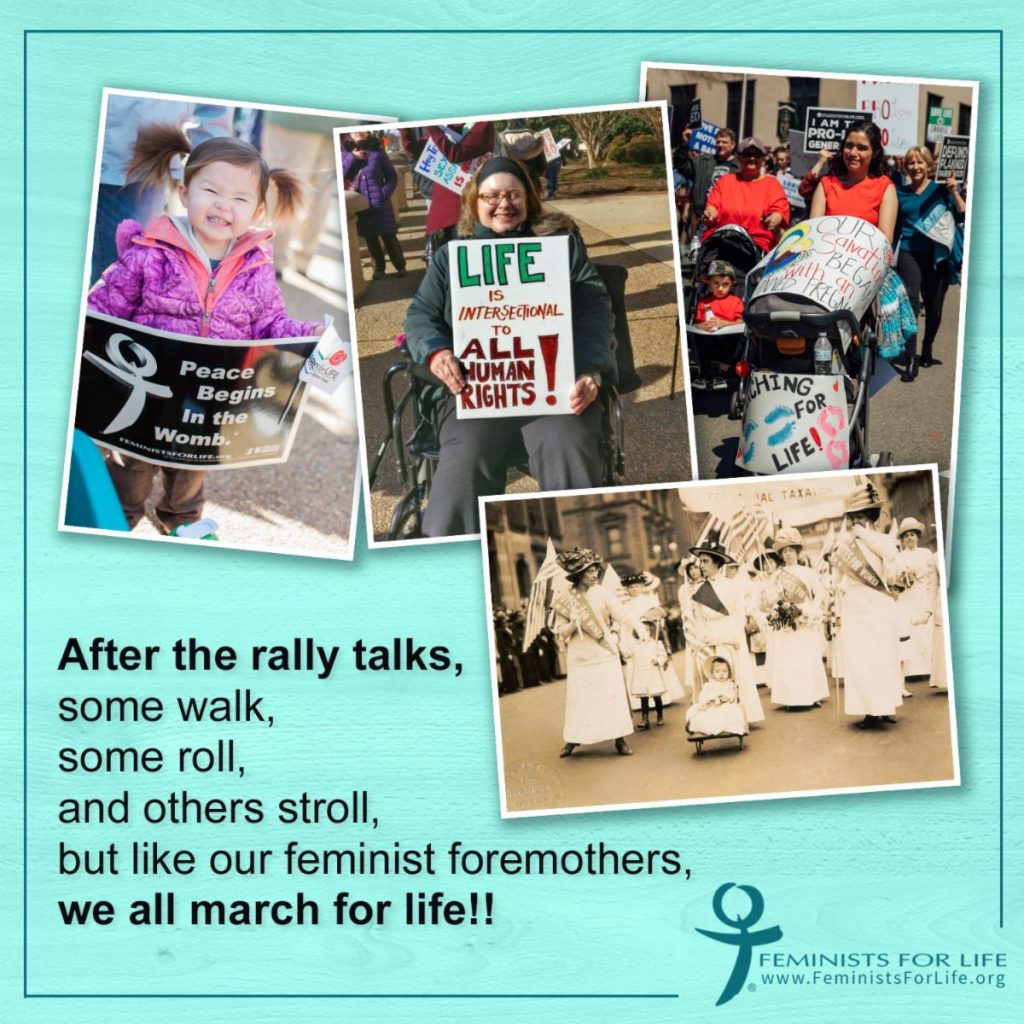 In addition, we have a number of events across the country currently in the preparation stages. Please contact us now for the spring, summer, or fall of 2020, as this is the Centennial and FFL Speakers are increasingly popular!
Finally, follow us on Facebook, Twitter, and Instagram along with your Centennial Celebration calendars as we mark feminist milestones in Herstory every month! If you don't have your calendar yet, please support us today. Our efforts are only possible because of the generosity of pro-life feminists like you. If you already have your calendar but would like to order more for your family and friends, you can do so. Bulk rates available!
As we prepare to march and walk across the country, we remember those who came before us so that women and children could see a better day, where there are resources and support so that abortion is unthinkable.
March forth!

Because women deserve better,
Serrin M. Foster
President
Feminists for Life of America