Due to numerous requests, we have an EXCLUSIVE to new and current FFL supporters who want to get our next special issue of The American Feminist, the 2020 Suffrage Centennial calendar out to family and friends.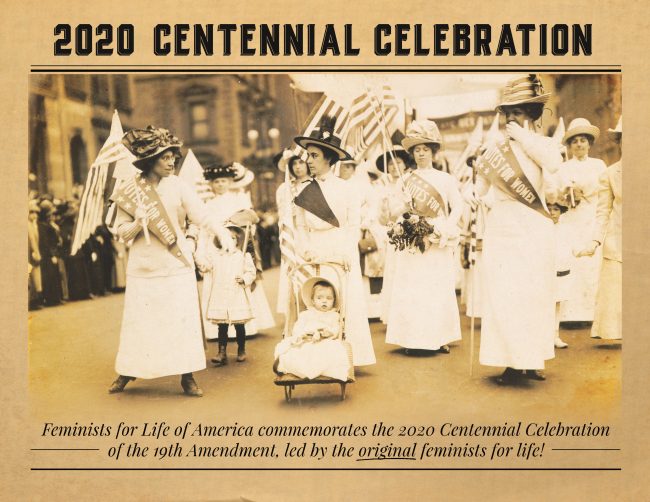 We have never offered this publication without subscription before. But this is our once-in-a-century opportunity for you to help share the good news. Pro-Woman is Pro-Life, as the first feminists were! Throughout the year, we will be posting "Herstory" so that you and yours can learn more about these Remarkable Pro-Life Women®.
Right now, in addition to your year-end gift, you can order one calendar for $25,
or three (or more) for $15 each!
Please go to FFL's Covetable Stuff now, and we can get that magazine out to your loved ones — or send it to you for you to stuff their stockings! And while you are there, please be sure to give a gift that will be matched to make the maximum impact.
Not yet a member? Join now.
Lapsed membership? Renew now.
Either way, order your extra calendars today!
With your help, we are going to have another banner year helping get out our rich feminist history in the face of enormous challenges.
Thank you.

Because women deserve better,
Serrin M. Foster
President
P.S. Plan now to attend events to commemorate Roe across the country. Let us know if you can assist us in distributing Women Deserve Better® placards. Thank you again.