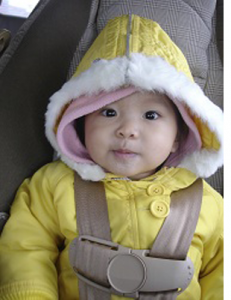 Transportation is critically important to parents and other caregivers. It's no good to have awesome child care and a fabulous job if you can't get there.
Make the best decision by evaluating your lifestyle, budget, and preferences. Consider these questions when planning your transportation strategy:
• Where do you go and at what time(s)?
• Do you make frequent short trips, or organize errands and do them all in one or two days a week?
• Which safety features are most important to you?
• Are you active, or are you a homebody?
• What other expenses do you have, and which ones are non-negotiable?
• Do you need the financial flexibility to switch to another form of transportation if circumstances change?
The answers to these questions will help determine what type of transportation will work best for you. The next step is to get as much information as you can about the available options.
Exercise Your Right to Be Here
Consider walking or biking if your job, child care, and essential services are close to you, and if weather and traffic density make it a realistic option. If walking isn't feasible as a primary mode of transportation, consider it an alternative for errands and recreational outings. If your child still uses a stroller, one that's designed especially for walking, running, or biking will help tremendously. These can be pricey though, so shop carefully. Strollers.com has a wide selection of strollers. Browse the site to find the style of stroller best for you, then search for one that's gently used on Craigslist, eBay, or Freecycle. If you are part of a parents' group, consider asking other members if you can buy or borrow a stroller from them.
Go with the Masses
Buses, subways, and other forms of mass transit eliminate the stress of driving in traffic and free up time you can use to work, sleep, or mentally prepare for your day. The American Public Transportation Association (APTA) has a listing of local transit authorities and departments of transportation that you can contact for schedules, costs, and availability in your area (www.apta.com — look for state and local links).
Other Alternatives to Personal Vehicles
Besides owning or leasing a vehicle, consider alternatives like carpooling or ridesharing, public transportation and mass transit, and walking. If you are concerned about pollution or rising fuel and parking costs, carpooling and ridesharing might be a good choice. Websites like eRideshare.com, AlterNetRides.com, and RideSearch.com give loads of tips on everything from finding a good carpooling match to safety guidelines for traveling with car mates. For occasional car needs, many urban areas have car-share programs (www.carsharing.net).
Owning or Leasing a Vehicle
Make sure you understand how the buying and leasing processes work, then crunch the numbers to see how much it will cost you. Leasing and purchasing are financing methods, but they have fundamental differences. LeaseGuide.com indicates that leasing finances the use of a vehicle, while purchasing finances the ownership of a vehicle. At the end of a lease, the vehicle does not belong to you. When a loan for purchasing a car is paid off, the vehicle belongs to you to either continue to use or to sell.
Regarding cost, it's important to include expenses for insurance, maintenance, fuel, and repairs. Edmunds.com offers True Cost to Own® (TCO), a tool that lets you calculate real ownership costs for specific makes and models (click on the "True Cost to Own" icon on www.edmunds.com or use the site's search feature to look for it). The website also features some easy-to-understand analysis and comparison of the costs involved for buying a new car, leasing a car, and buying a used car. Over a five-year period, buying a used car is the most cost-effective choice, followed by buying a new car. A new vehicle loses some of its resale value immediately. The Kelley Blue Book (www.kbb.com) and the NADA Official Used Car Guide (www.nada.com) are helpful in determining used car prices. Leasing proved to be the most expensive option, because of the lower value of the car at the end of the lease.
Think outside the box during your search for a vehicle. In addition to classifieds, car dealerships, credit unions, charities (like Goodwill: www.goodwill.org), pregnancy resource centers, religious congregations, and related organizations sometimes have cars to sell or donate. Check your employer's online bulletin board. Contact car rental agencies for deals on used cars. Scour the paper for local auctions. You could consider an agreement with another parent to jointly purchase a car and share it. If using an online source (e.g., www.cars.com) to search for a car, consider broadening your geographic area. You are likely to get more results, and a good deal on a car can be worth a 25-mile drive. Don't forget to ask friends, neighbors, and co-workers for referrals and ideas.
Baby on Board
The National Highway Traffic Safety Administration (NHTSA) estimates that three of every four car seats are installed improperly. A car seat that is installed properly and fits your child is required by federal and state law. The NHTSA website (www.nhtsa.gov — select "Car Seat Help") is a wealth of information that includes a link to a document showing recent key provisions of child restraint laws in each state. (Check your local motor vehicles department to make sure this information is up to date.) It also provides guidelines for the type of seat needed for your child's age and size, plus instructional videos discussing LATCH (Lower Anchors and Tethers for Children). LATCH is a child restraint system that eliminates the need to use seatbelts to install a car seat. The majority of car seats and vehicles manufactured since September 1, 2002 are required to have the LATCH system. The NHTSA website also provides a tool (www.nhtsa.gov — it will be the first thing you see when you select "Car Seat Help") that shows local agencies, based on your ZIP code, that will inspect your car seat and assist you if you need help installing it. If you can't afford to buy a car seat, contact local hospitals, birthing centers, fire stations, or your state's Department of Motor Vehicles. They may either provide a free car seat or help defray the cost for a new one. Local pro-life organizations sometimes award free car seats at the end of a parenting class. Your local branch of Easter Seals (www.easterseals.com) may be able to assist with a car seat if you have a child with a disability.
Finding and obtaining transportation is necessary to support a lifestyle that includes children, and it can be done with a little perseverance and creativity.
---
By Chandra White-Cummings
Chandra White-Cummings is the Director of Black Life Issues & Action Network and a contributing writer for an online Christian community.