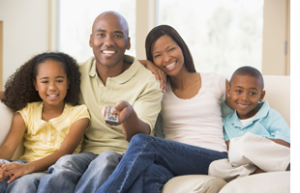 Everyone needs a place to call home, and on a tight budget, housing costs can seem staggering. With some creativity and flexibility, however, one can find affordable housing and create a home.
Emergency Housing
If there is an emergency need, due to disaster, eviction, or fear of violence and abuse, the first place to turn is the local human services or social services department. It is typically listed under the name of the town and then "Administrative offices," in the special government section of the phone book (usually on different-colored pages). If the town is small and has no such separate department, the town clerk's office may be able to offer referrals.
Emergency services organizations such as the American Red Cross (www.redcross.org), the Salvation Army (www.salvationarmy.org), Catholic Charities (www.catholiccharitiesusa.org), and the United Way (www.unitedway.org) frequently offer emergency housing and referrals. These organizations can also help with low-cost housing for longer terms. Victims of domestic violence can obtain help through state and local domestic violence shelters. A list of state resources is available at womenshelters.org.
Affordable Housing
One of the first steps in finding affordable housing is to get real and erase those glamorous images of homes on television. Most people do not live in spacious, expensively decorated, perfect houses, or apartments. Focus instead on what you and your children truly need: a safe, affordable space to make a home.
Most towns and cities have a public housing office, although it may be difficult to get placed because of long waiting lists and shortages of available housing in most places. Some localities offer rent subsidies for those who meet eligibility requirements. The U.S. Department of Housing and Urban Development (HUD) may have listings of low-income housing. Local HUD offices can be found online by choosing a state from the pull-down menu at www.hud.gov. Various religious agencies also administer low-cost housing, and in some parts of the country, there are cooperative housing developments that one might join.
If none of these works out, it is time to get creative. Many parents consider shared households. Two, three, or four house-sharers may be able to afford a large apartment or house that none could afford alone. This is more complicated with children, but the right combination of adults can make it advantageous for the children, as well. House-sharers can also share household expenses, child care, and housekeeping. This approach replicates social arrangements and mutual support that most people had in earlier years and that some still have in fast-disappearing extended families and multigenerational households. Of course, it is important to make sure that house-sharers are mutually compatible and flexible people and to plan the living space for privacy, as well as togetherness. The National Shared Housing Resource Center (www.nationalsharedhousing.org) can be a good starting point for researching shared housing options. Craigslist is another resource for finding people interested in shared housing. Coabode.com offers a "matchmaking" service for single mothers to share housing with other single mothers.
There are other opportunities for the creative house-hunter. Sometimes, an elderly person is happy to rent a room or share a house with someone who can help with chores or provide safety in numbers. University people on sabbaticals and retired people taking extended vacations are often glad to have low- or no-rent house-sitters. You can find such opportunities by researching on Craigslist or by reading or posting notices at religious communities, colleges, and local libraries or in newspapers. Even some grocery stores and co-ops have lively and interesting bulletin boards that can lead to kindred spirits and practical help. Some house-sitting arrangements require taking care of pets or plants, so advertise your willingness or experience.
The Buying Game
Buying a house is a different process altogether. Many lower-income buyers who are considering lower-priced homes can take advantage of special programs for first-time homeowners with low interest rates and sometimes cash incentives. Most REALTORS® or banks have information about the variety of financing arrangements available. It also pays to investigate auctions of foreclosed properties, which are frequently advertised in local newspapers. Banks have listings of foreclosed homes they have for sale, and the tax collection offices of towns and cities have information on properties they are auctioning off to compensate for unpaid taxes.
Unfortunately, scams abound in the housing market. If a deal seems too good to be true, it probably is. Make sure you work with a reputable lender and fully understand all the terms of your home loan. HUD provides counseling services across the country to provide low- or no-cost advice to home buyers. Click on "Find a Local Office" at www.hud.gov.
Some parts of the country have lower costs of living than others. If a family's situation — including employment — is flexible enough to allow relocation, it makes sense to research housing and other costs and consider moving to a more affordable area. Another option is Habitat for Humanity (www.habitat.org), an organization that provides low-interest loans in exchange for "sweat equity" or labor on their housing projects, which are built predominantly with volunteer labor and donated materials.
Fixing up an old house can be tempting, and both urban and rural rehab opportunities are widely available, but they require the skills, time, and money to do it right. In addition, prepare to put up with prolonged construction mess and general chaos. Rehabbing an old house invariably has unforeseen complications and takes longer than anticipated. If you do go this route, it is imperative to have an inspector check for the presence of lead or asbestos, because their removal is dangerous unless done by professionals. It is also necessary to get all the required permits and to have inspectors for plumbing, electrical, etc. Not every job can be done by every person. Talk to friends and neighbors for recommendations of reputable contractors.
Help with Utility Costs
Many utility companies and charitable organizations offer financial assistance to low-income households for utilities. Whether renting or owning, there are also many ways to keep utility costs down. The first step is weatherproofing: caulking around window frames, weather stripping doors, and using plastic insulating kits on windows where there are no storm windows or thermopanes (windows with two panes of sealed glass with a vacuum between them, creating additional insulation). Pay special attention to the attic. A well-insulated attic helps keep heat inside during the winter and outside during the summer, reducing the costs of heating and cooling. A local hardware store or home improvement store can offer all sorts of valuable information and advice on these matters.
If an air conditioner is too expensive or raises utility costs, closing all doors, windows, and curtains early in the morning on hot days in a well-insulated home can keep it cool all day. The windows should be opened at night to let the cool air in and then closed up again before it starts to get warm. A dehumidifier will increase comfort and keep mold away.
In cold weather, setting the thermostat in the low 60s will save a great deal on heating costs. It is also more healthful. Lower temperatures are much better for the body's functions, while high temperatures tend to dry out the air and one's nasal passages, leading to respiratory infections, dry skin, and other conditions. A good quality humidifier in the winter not only moistens the air, it makes the air feel warmer. Wear several layers to help ward off the chill, especially a first layer of thermal long underwear or the kind of thin insulating clothing that winter athletes wear.
To save electricity, lights and appliances should be turned off whenever they are not in use. Many appliances — televisions, computers, DVD players, and microwaves, to name just a few — continue to use electricity, even when turned off. Called "vampire appliances," they suck up electricity to power features, such as timers and memory, even when the appliance is not in use. These appliances can be plugged into a fuse-protected power strip (also called a surge protector) that, when turned off, will block electricity from going to the appliances. Turn off the power strip when leaving the house or overnight. When shopping for a new appliance, check its energy use and efficiency at www.energystar.gov. The site also provides a helpful buyers' guide for choosing and purchasing long-lasting light-bulbs (click on "Products" and choose "Lighting" from the list). According to the U.S. Department of Energy, about 5.8 percent of residential electricity goes to the clothes dryer. Air drying laundry will have a positive impact not only on your electricity bill but on your clothing, too. Dryers are rough on clothing and lead to faded colors and worn-out clothing. A clothesline or drying rack can be placed outside on a sunny day or inside on cold, rainy days. For air drying resources and hints, see www.laundrylist.org.
To save on water costs, keep showers short and install low-flow shower heads and aerators. Most of these are easy to install, and the savings on your water bill will pay for the cost within a few months. If you are remodeling, consider water-efficient products. The U.S. Environmental Protection Agency offers examples at www.epa.gov/watersense. Run the dishwasher only when it is full, or wash your dishes by hand. Avoid excessive toilet flushing.
Many energy-saving home improvement projects can be completed yourself. Mechanical engineer and columnist James Dulley offers articles on do-it-yourself home projects, many of which will save on utility costs, at www.dulley.com. HGTV offers videos and instructions for home improvement projects (www.hgtv.com). Check out the Dare to Repair books or DVD from your local library, in which handywomen Julie Sussman and Stephanie Glakas-Tenet explain a number of home repair projects with easy-to-follow steps. Many home improvement stores offer free or low-cost classes on everything from painting and wallpapering to installing energy-efficient ceiling fans and weatherproofing windows.
Calls for Help
Phone companies change their plans from time to time, so it can make a big difference to call periodically to determine the best rates for local and long-distance service. As technology advances, more phone options have become available. Many people use their cell phones exclusively and have dropped their land lines. Digital phone service, called VOIP (Voice Over Internet Protocol), converts spoken sounds into digital signals, which can be transmitted over the Internet and is also a potentially cost-saving option. A listing of VOIP services and helpful articles for understanding VOIP can be found at www.voipproviderslist.com.
With so many options and providers, comparison shopping is a must. First, determine what your calling needs are (local, long-distance, international) and what features are necessary for you (voicemail, call forwarding). Try tracking your phone usage for a month to see where you make most of your calls, what features you really use, and what you can live without. Once you know your phone needs, you can determine what type of phone package will work best for you. Some people choose to keep basic service on a landline for emergencies or power outages, while using cell phones or VOIP for most of their calling needs. College students who are on the go and move frequently may prefer to use a cell phone exclusively.
Many of these criteria also apply to choosing Internet service. What kind of connection do you need? High speed? Wireless? Cable? Do you mostly use your computer at home, or do you take your laptop with you everywhere you go? Ask friends, classmates, and neighbors for recommendations for local Internet providers. Be sure to ask about quality, consistency of service, and customer support.
Making a House a Home
When it comes to furnishings, it is not necessary to have the best of everything and all of it right away. In fact, when children are small, it is better to have sturdier, more durable items that withstand some wear and tear. Hand-me-downs from relatives or friends can meet the need. A mattress and box-spring on a metal frame are just as good as an expensive bed frame, and a futon on the floor is even cheaper. Check www.freecycle.org first for free furniture. If you can't find anything there, try craigslist.com or bulletin boards at religious community centers, supermarkets, and businesses. Flea markets, auctions, garage sales, and tag sales are also good sources, although they pose an impulse-buy temptation. Shop for big items only when they go on sale; January, February, July, and October are good months. Even sale items, however, require research and comparison pricing — better bargains might be available without any sales. There are also used furniture stores, and some social service agencies have used furniture warehouses for those in need.
Old chests and tables can be refinished or painted, but don't paint a potentially valuable antique. Create your own furniture from other components. A desk, for example, can be made from a discarded door, using new legs or a couple of file cabinets. Cinder blocks and boards can be easily turned into shelves. Many towns now have recycling centers that include free swap shops (check with the town or city clerk or the town's office of rubbish collection). Swap meets occur throughout the country. Search online for "swap meet," along with your city or state for local meets. Check www.keysfleamarket.com for a listing of flea markets.
Canvassing the neighborhood for discarded items can also be a valuable source of furnishings — it is possible in some affluent neighborhoods to get some extraordinary bargains on rubbish collection days. It is also a good idea to go for a drive during the last day of any month in apartment complexes and condos where people move frequently. For some amazing bargains, check the curbs of college dorms at the end of the school year. Also, check neighborhoods during spring clean-up weekend — you never know what might be sitting out on the curb.
Keep in mind that safety has no price tag. Craigslist and Freecycle are public resources — avoid giving unnecessary personal information, and bring a friend when you are entering a stranger's home. Ask them to leave the items on their porch for pick-up. Secondhand appliances can have faulty wiring. Carefully inspect items before purchase or use. Be cautious of picking up upholstered items that may be carrying unwanted hitchhikers.
With a little resourcefulness and creativity, a comfortable home can be created with very little expense.
---
By Ruth Moynihan
Ruth Moynihan has been married for 56 years, is the mother of seven innovative children and grandmother of 18, received her Ph.D. from Yale University in 1979, and is the author of numerous articles and books on women's history.