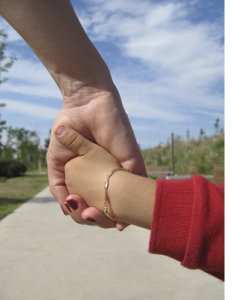 Welcoming a child through adoption doesn't have to break the bank. Our nation's foster care system enables families to adopt virtually free of cost, while the federal Adoption Tax Credit can reduce private agency adoption costs to the $2,000-$8,000 range for many families.
"There's a lot of negative hype about adoption that's just not accurate," remarked one adoptive mother of five. She and her husband have adopted babies without cost through the foster care system and have also adopted through a private agency with expenses totaling just $5,000, thanks to the federal tax credit.
Adopting through the foster care system means first becoming a foster parent. You decide the profile of the children you want to care for, and the local child welfare agency places children with you who meet your profile and are likely to become available for adoption. The child welfare system's initial goal for each child is reunion with the biological family. But when there is sufficient evidence that reunion will be impossible, the state generally acts quickly to minimize the time the child spends waiting for a permanent home.
Foster parents receive a stipend for the children they take care of, and the state provides legal services for the adoption and waives court fees. In essence, a foster family pays nothing to adopt a child in their care.
Some families prefer to work with a private agency. Look for an agency that posts its fees up front and offers a sliding scale based on your income. Fees at Adoptions Together, Inc., for example, range from $6,500 to $20,000. Those who qualify for the Adoption Tax Credit of $12,150 pay that much less. This federal tax credit (not a deduction) greatly eases the financial burden of adoption for the average family. For example, at Bethany Christian Services, many lower and middle income families end up paying between $2,000-$8,000 after tax credits and other benefits.
Fifteen states also offer adoption tax credits, some as high as $5,000. Some counties have a small adoption incentive of a few hundred dollars. Check with your employer, too, as some offer adoption assistance benefits. Then, get help with your taxes to ensure that you take advantage of everything available to you.
Don't let exaggerated rumors about the cost of adoption keep you from exploring how affordable it might be to bring a child home.
---
Suzan Sammons is executive director of Little Flowers Foundation, a nonprofit that provides financial assistance grants to Catholic adoptive families. She is writing a children's book about a family's experience of pregnancy loss.
Private Grant Programs
Private adoption foundations offer a limited number of financial assistance grants to qualified adoptive families. Here are just a few of them:
Gift of Adoption Fund
www.giftofadoption.org
Financial assistance grants to adoptive parents
Brittany's Hope
www.brittanyshope.org
Grants are connected to a specific child awaiting a home
Helpful Websites
tax-credit.adoption.com
Find out more about federal and other tax credits and subsidies.
www.affordingadoption.com
Information on adoption grant and loan programs
www.adoptuskids.org
A nationally coordinated listing of children in foster care awaiting adoption
www.adoptioncouncil.org
Information on adoption agencies nationwide
Resources for Birthmothers
A woman who makes an adoption plan for her baby through a licensed adoption agency or an independent or private adoption attorney is eligible for support and assistance. Birthmothers should look for a licensed, nonprofit agency that provides counseling and medical assistance free of charge, with no financial obligation for women who change their minds and decide to parent. Check with the National Council for Adoption (www.adoptioncouncil.org), Bethany Christian Services (www.bethany.org), and Catholic Charities (www.catholiccharitiesusa.org) in your area.
The following websites provide information regarding the adoption process, including resources specifically for birthmothers: