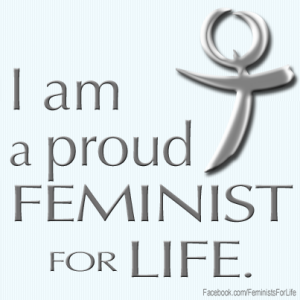 If you believe in the strength and potential of every human life,
if you refuse to choose between women and children,
if you believe that no woman should be forced to choose between sacrificing her education and career plans and sacrificing her children,
if you reject violence and exploitation,
if you thought you were alone in your pro-woman, pro-life philosophy, know this: You walk in the shoes of our feminist foremothers.
Consider this your personal invitation to join Feminists for Life,
because women deserve better choices, and because every child deserves life.
You can be proud to be part of the solution.
Join us — and support our vital work — because women don't have to settle for less, because there is a better way.
And yes, this invitation extends to men who also have the right to share in the joy and responsibility of caring for their children, and to those who have supported or who have had an abortion.